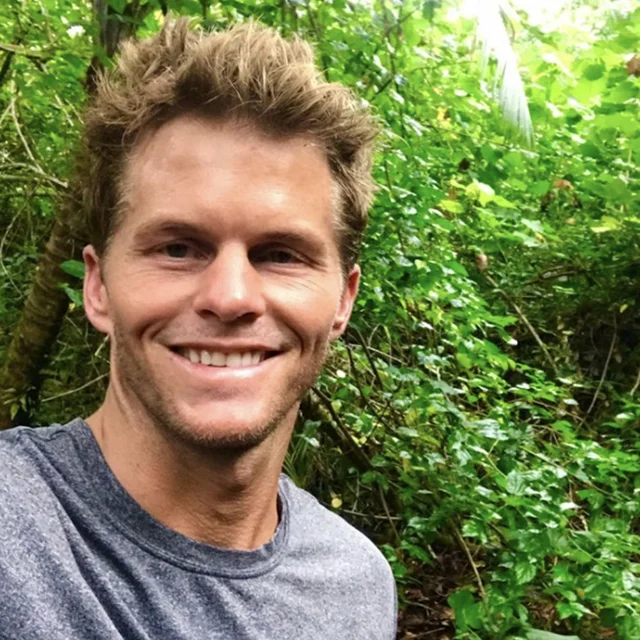 Tyler Collins
Yoga Instructor
Tyler, from Seal Beach, CA. had been "stretching" his entire life. From team sports, martial arts, Jr. Lifeguards, to surfing, skating, and board sports, flexibility has always been a key factor for him in achieving better physical performance and avoiding injuries.
Through a variety of turbulent life experiences over many years, various limbs of yoga began to play a vital role in his recovery, health, and success, though he didn't yet associate these spiritual practices to yoga. After several years of occasionally going to Bikram with his mom, he found his place on his mat in 2017 when he began a daily practice of flows and advanced asanas rooted in Ashtanga and Vinyasa. He discovered that connecting breath, movement, and intention offers incredible power to any individual desiring to re-imagine and reshape themselves, their relationships, and entire life.
After numerous mind-blowing experiences at various hot yoga studios, he was drawn to his mat like a magnet; And there, between the 4 corners of his mat he discovered complete freedom and personal power. Taking every opportunity available to deepen his yoga practice, including multiple yoga retreats and numerous advanced workshops throughout the past few years, Tyler's passion for yoga and the deep connection he feels for people in the community continues to expand.
Tyler became a yoga instructor after completing his 200 Teacher Training RYT program in 2019, which he feels is one step closer to answering the calling that has been awakened within him – to yoga, and to helping others awaken dormant forces of love, light, and purpose within themselves. With a fun, high vibe mixture of challenging sequences and spiritual messages, Tyler aims to deliver impactful yoga experiences that warm your heart, strengthen your body, sharpen your mind, and heal your soul.
Off the mat, Tyler's passions include surfing, scuba diving, recovery, and fathering two kittens (meow). He owns a digital marketing agency and manages numerous behavioral health websites.
Wellness Credentials
– RYT 200 HR
– MBSR I (Mindfullness Based Stress Reduction)
– Integrative NLP Practitioner
– REIKI I