Healing You Can Hear
Why Sound Meditation?
Have you ever heard the term "Monkey Mind"? Those words need little explanation. You already know. Let's face it, our minds race and perpetually hop-scotch from thing to thing, and rarely give us a break. So maybe we need to give our mind a break.
Get ready to be completely blissed out on a beautiful journey inward. Our Gong and Crystal bowl meditations offer a robust soundscape capable of calming and enchanting the busiest of minds. Students who experience our sound baths have an incredible experience, often saying they had the most relaxing and/or awakening encounter with sound they've ever had.
Our carefully engineered sound meditations are designed to:
Stimulate higher states of consciousness
Dissolve emotional blockages from trauma
Eliminate tension & fatigue
Lower stress & blood pressure
Decrease anxiety
Improve your sleep
Boost your mood
Increase your focus and clarity
Elevate intuitive abilities
Recent scientific evidence suggests our form of sound therapies activate dormant genes and prompt damaged DNA strands to repair themselves.
So, whether you are seeking peace, power, health, mindfulness, or the realization of long desired goals, our sound mediations are the magic ingredient that will catalyze any desired outcome you're seeking. Ignite your soul and activate the forces of genius within you, through sound.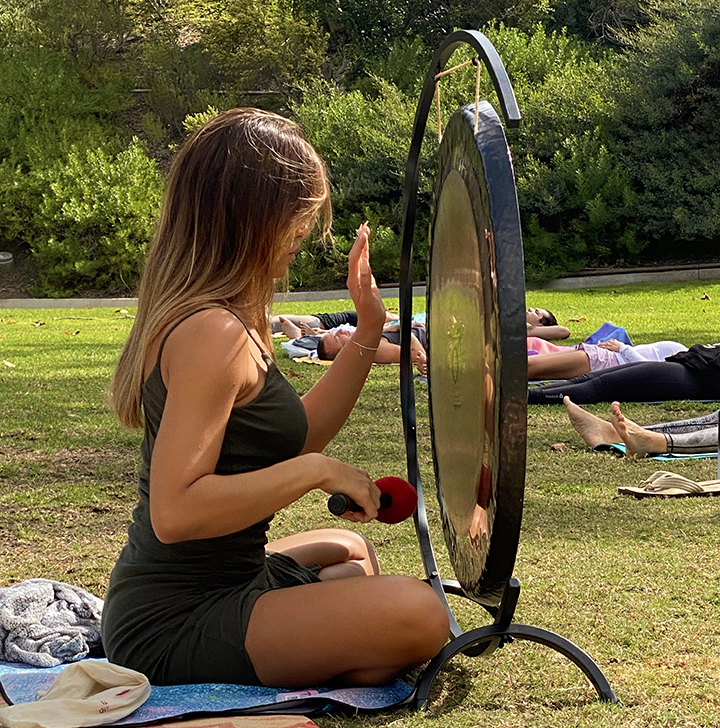 Vision
Access a new paradigm of perception that transforms the way you live.

Love
Learn how to give and receive love to yourself and others without resistance and fear.

Purpose
Ground down into your truth and fortify your Divine purpose on earth.
Testimonials
Our Students Love Us
"Anna, Tyler and Lisa each shine as they bring their individual gifts to the table. They model for others how to step into their own power and do the same for themselves— paying it forward."
Michelle Gillette, FMCHC
Functional Medicine Health Coach
"Thank you!! Thank you!!! I'm so grateful for GLXYOGA! Practicing yoga outside has been a game changer for my body and mood. All the instructors are amazing. I always get a great workout and the sound bath at the end is extra special. I love that I can count on these classes for great exercise and peace of mind."
Misty Wilson
Business Owner, Yoga Student
"Coming to these yoga classes has been a saving grace during a critical time for my mental and emotional health. Tyler and Anna are not just truly remarkable yoga practitioners and teachers, they are extraordinary people with bright minds and beautiful hearts."
Robin LaMoure, PhD
Clinical Psychologist