ALL-INCLUSIVE BALINESE DREAM ADVENTURE FEATURING WORLD CLASS SURFING & DEEP HEALING SPA EXPERIENCES
HELLO! Your Bucket List is CALLING! Are You Ready For This??
Join Anna, Tyler, and our amazing guest teachers for this most exciting, 8-day Yoga & Surf Bali Dream Retreat, and GET READY to have your mind completely blown.
Bali has been calling.. We ANSWERED.
We knew something truly spectacular was awaiting us here, so we set out to make this experience BEYOND anything we have ever done before. After weeks and weeks of searching, interviewing, and REJECTING resorts that weren't good enough, we finally found the ULTIMATE location for our retreat.
Introducing, the EPIC & LUXURIOUS magical cliff-side..
ANANTARA ULUWATU BALI RESORT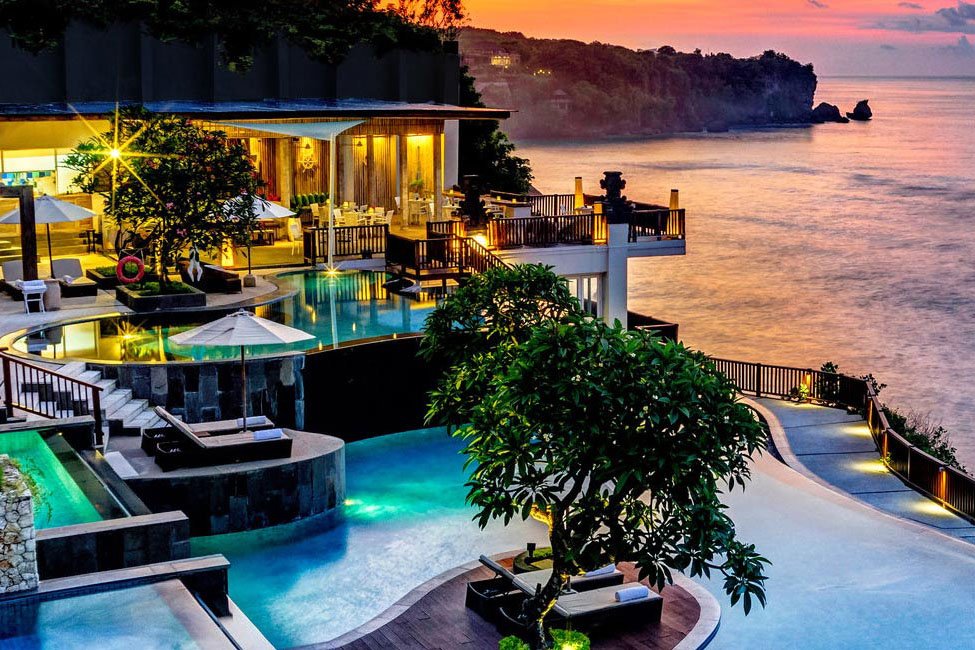 Unfolding on a dramatic sunset facing cliffside over the Indian Ocean, terraced architecture ensures ocean views from every angle (INCLUDING YOUR ROOM). Suites and villas cascade down the cliffside towards the ocean. Yoga shalas and tropical outdoor green spaces offer convenient variety for our group classes. High-end wellness spa treatments and several incredible restaurants on property guarantee your nourishment from sun up to sunset. We shall dine, dance, swim, and jacuzzi against panoramic views directly above a world class surf break. And those who surf, from advanced to beginner, will experience an extra slice of heaven. For more information on Anantara please see the Accommodations tab below.
But that's not all...
It's not just about basking in tropical luxury and absolute perfection. It's about creating memories that last a lifetime. From purification ceremonies with High Priests and offerings at the Uluwatu Temple, to sacred waterfalls and elephant rides, to Balinese dance and cooking experiences, we are working diligently with local guides to maximize your opportunities to explore spirituality and dive deep into adventure.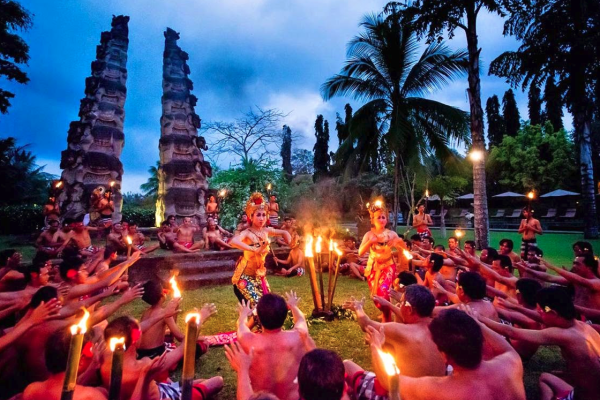 The Balinese culture is a wholesome and highly spiritual people. We have been very selective with the activities included to make sure you have experiences that allow you to savor the essence of this Bali dream retreat for the rest of your life.
Your Hosts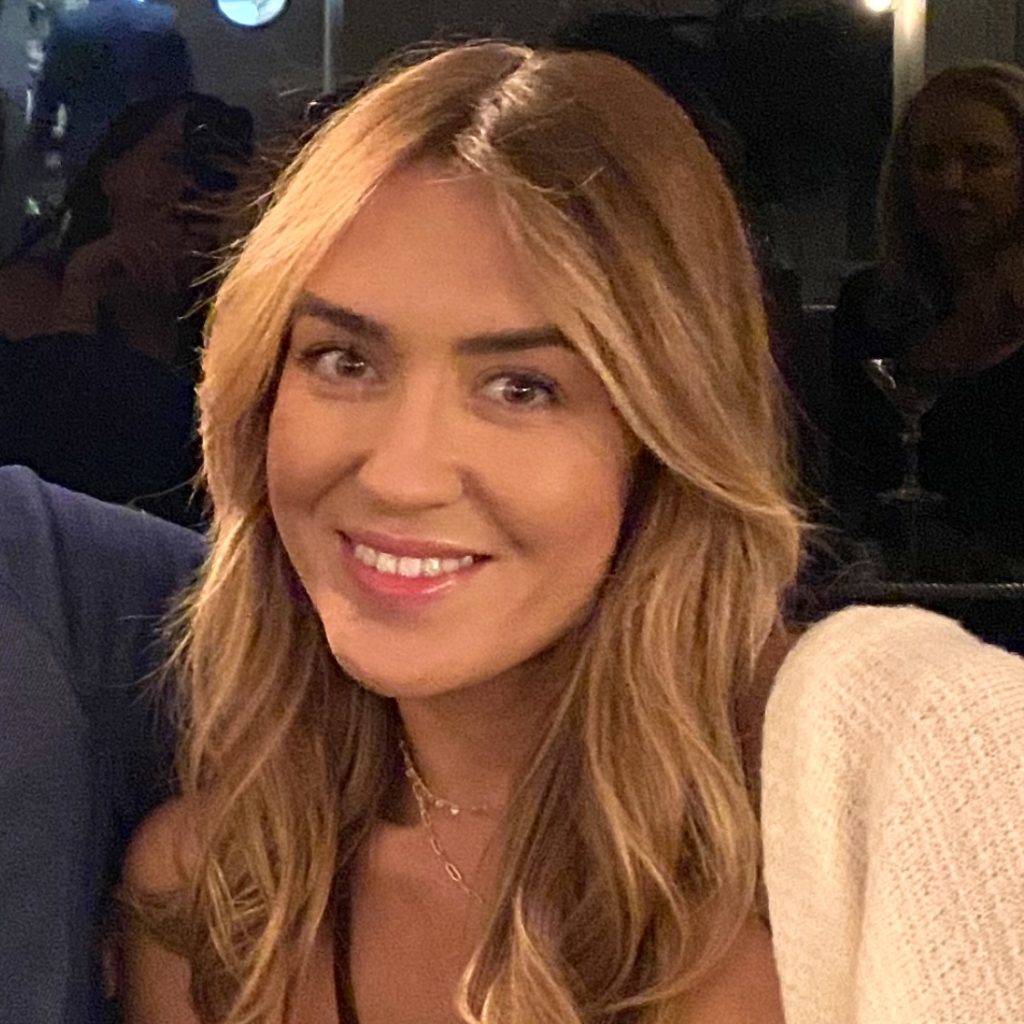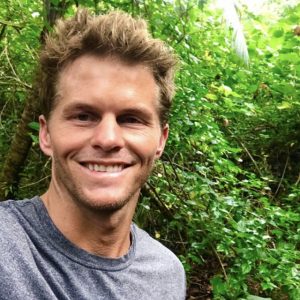 We are Anna and Tyler (that's us, hello!) Experienced yoga teachers with various backgrounds in healing arts and peak performance, including sound healing, breath work,  energy work, success coaching, and more. We are excited to take you on an epic spiritual escapade into the wild & wonderful magic of Bali. Come with us, and experience a journey inward that sets you eternally free.
Guest Teachers
Experience the remarkable gifts and talents of our amazing guest teachers during our Bali Dream Retreat. Each guest teacher will guide classes throughout the retreat itinerary so that everyone can experience a variety of yoga, fitness, and healing arts styles.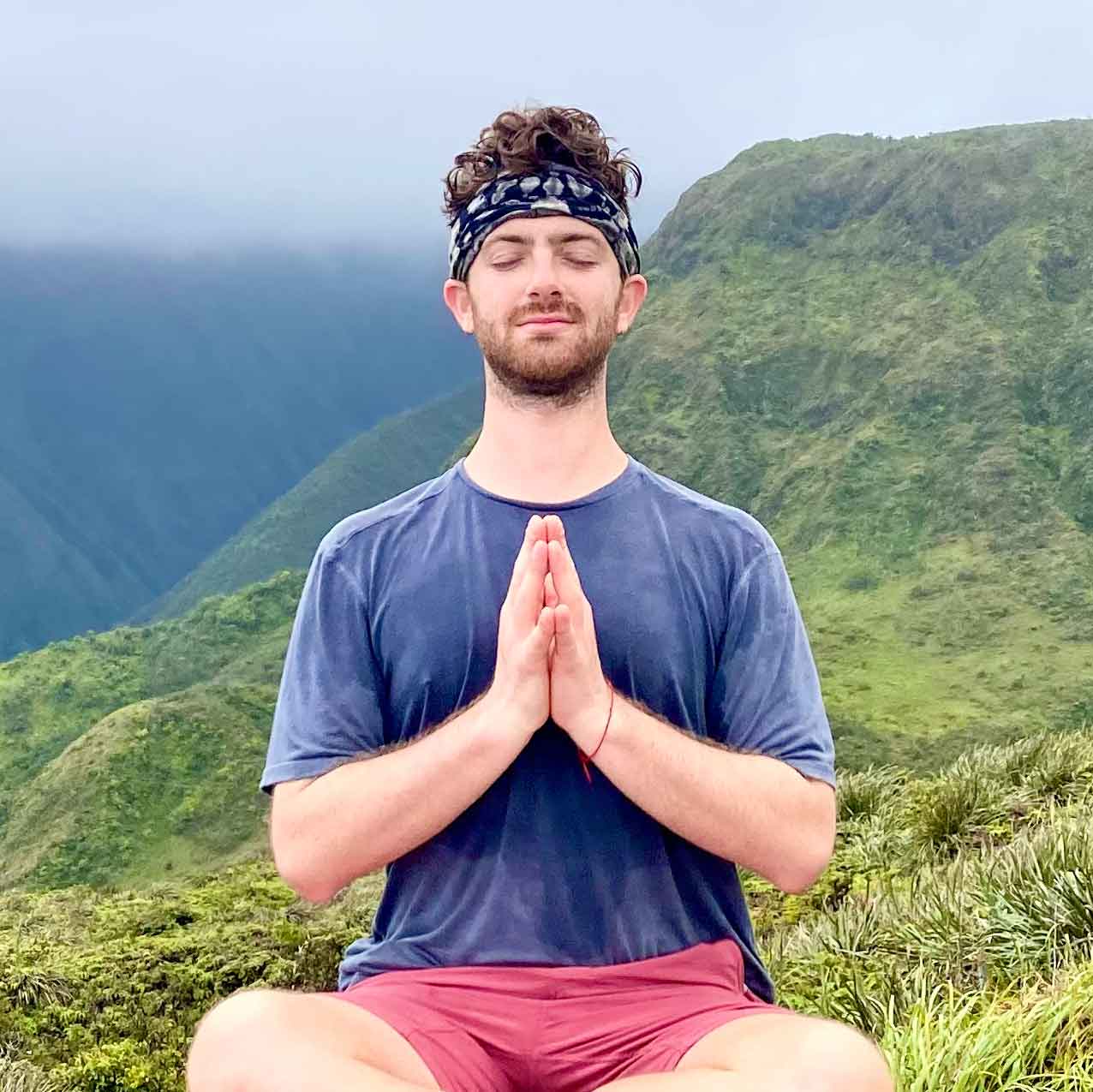 Brian Shaheen
Brian Shaheen (E-RYT 500), has been practicing yoga and its philosophy into since 2010. Studied with Leeza Villagomez, Saul David Ray, Janet Stone, Shiva Rea and many more. Brian has studied in India, Bali and the Esalen Institute. He teaches a blend of Bhakti Yoga and Vinyasa Flow Yoga. Brian's kind and gentle manner helps students of all levels find balance mentally, physically, and spiritually providing them with a practice that they can embody in their daily lives off the mat.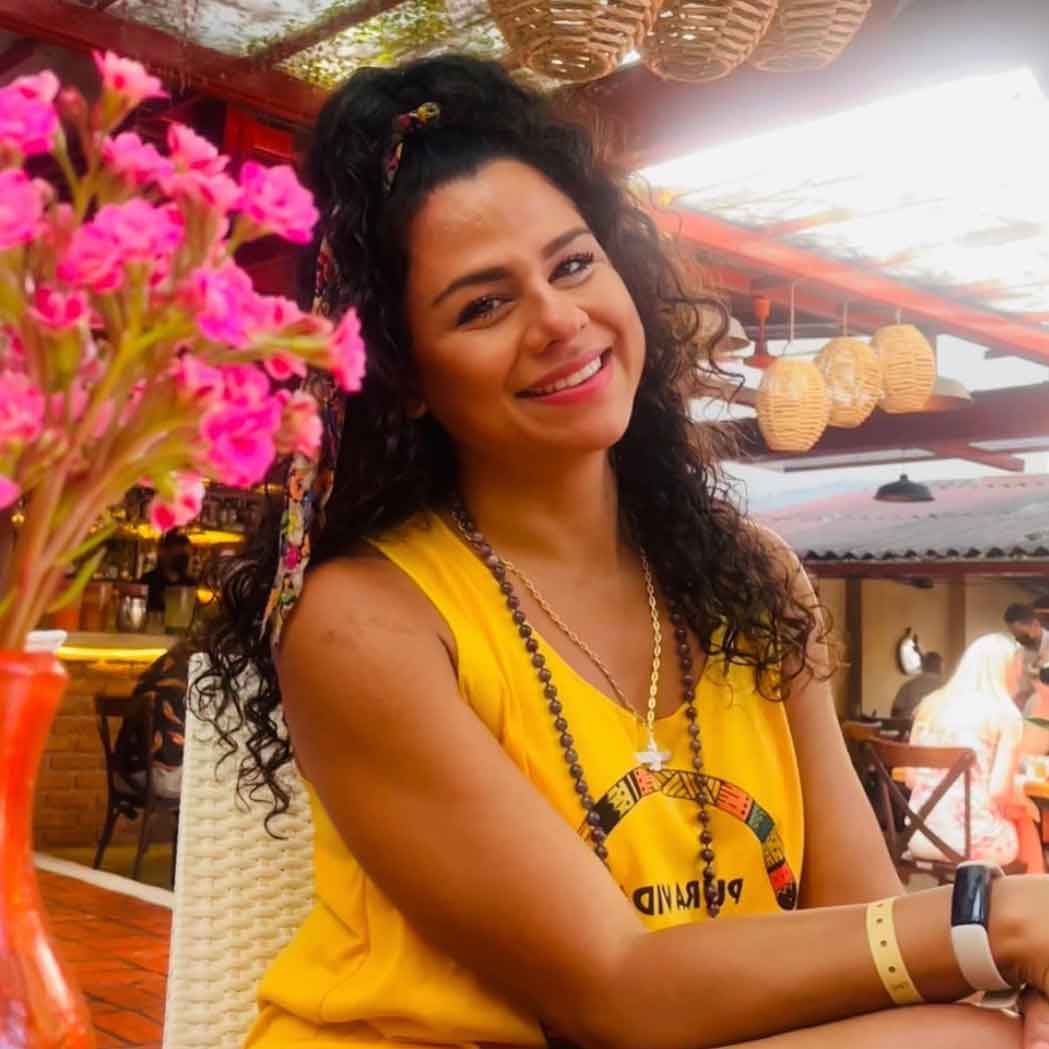 Kimya
RYT500 certified, highly experienced, widely adored. Strong practice and spiritual discipline, and shares our passion and love for yoga and community.
Retreat Highlights
Daily Yoga, Fitness, Sound, & Meditation
Surfing Multiple World Class Point Breaks
Explore Sacred Waterfalls & Rice Terraces
Spiritual Ceremonies & Offerings at Temples
Day Trips to Ubud, Epic Beaches & Towns
Bathe Elephants & Ride Them in a Lake
Balinese Cooking & Dancing Classes
Deep Healing Massage & Spa Treatments
Group Dinners & Ceremonies
Much more!
Yoga Skill level
Beginner
Intermediate
Advanced
Yoga, Fitness, & Healing

Vinyasa
Powerflow
HIIT
Yogalates
Yin
Breath work
Guided Meditation
---
Group size: SPACE LIMITED! Reserve Your Spot Now.
Imagine for a moment
Waking up to a spectacular ocean view at this bucket list tropical destination. Walking over to the chapel for a gentle yoga flow. Warm balmy air soothes your skin as the sun rises from the cliff behind. Perfect waves peeling right in front of the resort. Buffet style breakfast and endless options of delicious food all day. Monkeys heckling about your casual stroll through town. Moor mud baths and 5-star spa treatments. Warm hearted, high-spirited souls who are on this remarkable journey with you. Brilliant culture and indigenous magic bombarding your senses. A full week of perfectly planned amazing activities.
Tropical beaches. Waterfalls. Jungle swings. Rice terraces. Elephants. BaThiNG ElePhANts!! Sacred temples. Dance performances. Yoga. Fitness. Sound. Meditation. Delicious dinners. Dancing! Spa treatments. Relaxing at the infinity pool. Relaxing in your private jacuzzi with room service while staring out at endless perfection.

Are you beginning to see?
An unforgettable opportunity
to dive deep into your yoga practice and spirituality, in a place that is simply vibrating with magic. Your eyes will see things they've never seen. You will engage with nature in a way you have only dreamed. You will partake in adventures that activate and inspire the deepest most dormant parts of your spirit. You will walk away feeling fully charged, powerful, and poised for life, with  amazing new friends by your side.
ATTN SURFERS

!!
If you enjoy yoga, and you surf, it DOES NOT get any better than this. The view out front: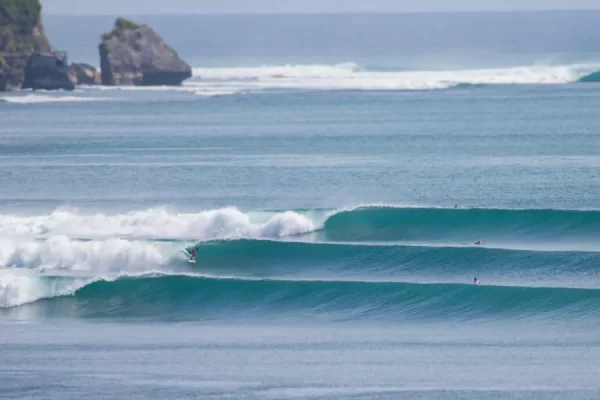 We will also be taking trips to nearby Padang Padang beach which has a recreational wave suitable for beginner surfing and lessons.
Just sign up, and show up.
We handle the rest. Everything is taken care of and included in the price of the booking, which we have intentionally kept VERY REASONABLE for this type of luxury experience so that YOU can take advantage of this incredible opportunity. 
Check-in: Upon arrival 4/23/23
Check-out: 4/30/23
Note: Late checkout may be requested.
Room & Resort Amenities
Air-conditioned rooms
Jacuzzi
Double Rain Shower
Refrigerator
Free Wi-Fi
Flat Screens
Café
Espresso Machine
Infinity Pool
Dining area
Restaurant
Environmentally friendly
Spa
Massage Therapist
Gym
Garden
Lounge
Multilingual staff
Luggage room / storage
Special menu request
Terrace
Tour assistance
Beachfront
About Our Spot
We stay at Anantara Uluwatu Bali, which is located on the Southwest Coast of the Bukit Peninsula, about 45min from the Denpesar International airport. Anantara is cascades down the sunset facing cliffside overlooking beautiful Indian Ocean views (water temp: 85+ degrees).
Our group has exclusive arrangements with the property for the duration of our retreat, so the resort experience, including everything from local transportation, to accommodations, food, and activities will be curated to exactly what is most beneficial to our group.
Just LOOK at the stunning Ocean View Suites (included in your booking)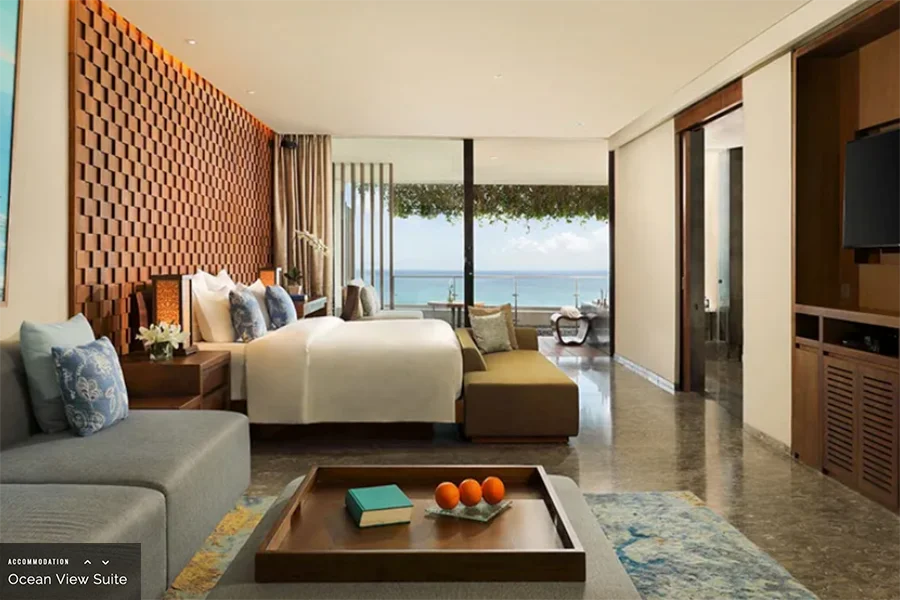 The property has everything we need to we maximize our group's comfort while delivering an amazing and authentic immersion into Balinese culture. With beautiful clean rooms, modern amenities, luxurious perks on property like infinity pools, multiple restaurants, a gym, spa, saunas, steam rooms, and lush spacious outdoor areas, the resort is perfect for a week in paradise.
All rooms are equipped with air conditioning, refrigerators, high speed Wi-Fi, flat screen TV's, clean linens and towels, spacious modern interior, double rain showers, state-of-the-are Bose sound system, espresso machine, private balcony with outdoor jacuzzi.
Double Occupancy Bookings
In order to save costs for our guests, our standard booking option is double occupancy. This means that you will share a room with another guest from our group, or you can book with a friend or partner to share a room with a person of your choice. The Ocean View Suites are equipped with 1 King Bed and 1 additional Twin size bed. Guests who are sharing a room and not sleeping in the same bed are encouraged to rotate between larger and smaller beds. We always accommodate everyone and make sure guests are comfortable with whom they are paired, and we've had great success with this model for past retreats.
Single Occupancy Bookings
You may select a single occupancy booking if you prefer to have your own room. This is not uncommon for those who prefer total privacy. With this option, 100% of the room booking cost will be reflected in the price (instead of split between two people).
Payment Plans
We offer monthly payment plans following an initial deposit. Please see the Payment Options tab for more information.
Enjoy a Massage On Us
As part of your retreat experience, we want you to receive a special gift. A deep healing massage by local healers and bodyworkers. Choose from any of their traditional styles or something custom. Take advantage of your time in the high-end spa, relax in the steam room or sauna, or try any of their spa services such as facials, manicures or pedicures, or even a moor mud bath!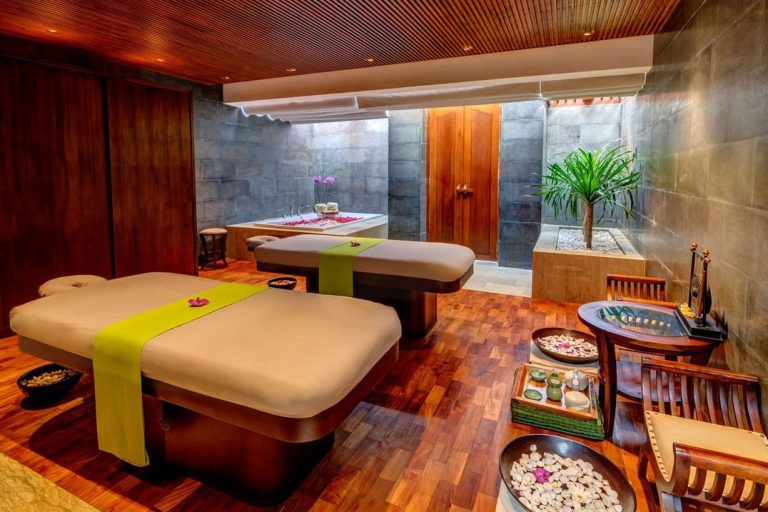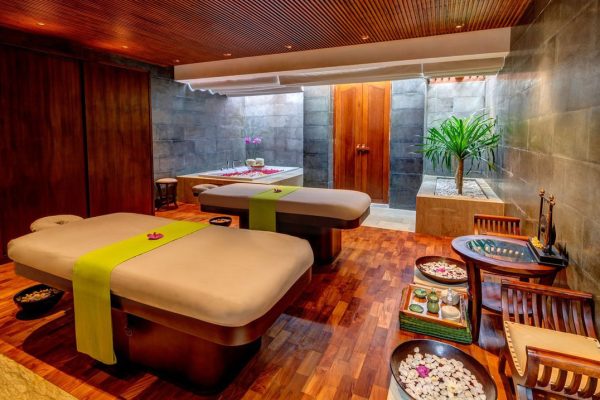 Are you convinced yet? We sure hope so. This retreat is unlike any other we've ever done, and we would love for you to be a part of it with us.
BALI ITINERARY
* All activities are included and optional. Free time can be used for surfing, spa services, exploring town, journaling, reading, relaxing poolside, or anything else you desire.
Tentative program schedule. Subject to change as we move closer to the event.
Day 1 (Sun 4/23)
Airport pickup – 45 min drive through Bali
Arrive at Anantara Uluwatu Resort. Welcome drinks & snacks
Swim/Surf/Explore Town, Relax at Property, Pool or Beach
4:30 Opening Ceremony, Yoga
6:30 Welcome Dinner
Day 2 (Mon 4/24)
6am Coffee & Juices
7am Yoga (or Surfing)
9am Breakfast
10am Free Time
12:00 Lunch Anantara
1pm Explore Town
3:30pm Free Time
5pm Yoga (or Surfing)
7pm Group Dinner
Day 3 (Tue 4/25)
6am Coffee & Juices
6:30am Yoga (or Surfing)
8am Breakfast
8:30am Leave for Day Trip to Ubud
10:30am Elephant Lake (Mason Elephant Lodge)
12:30pm Lunch @ Yoga Barn
1:30pm Rice Terrace & Jungle Swing
3:00pm Sacred Waterfalls
5:30pm Gentle Yoga (or Surfing)
7pm Group Dinner
Day 4 (Wed 4/26)
6am Coffee & Juices
7am Yoga (or Surfing)
9am Breakfast
10am Iconic Padang Padang Beach & Surfing Lessons
12:00 Beach Picnic or Lunch Off Property
2pm Free Time
4:30pm Uluwatu Temple Ceremony
7pm Dinner Off Property
Day 5 (Thurs 4/27)
6am Coffee & Juices
7am Yoga (or Surfing)
9am Breakfast
10:30am Balinese Cooking Class (Big Lunch
12:00 Lunch at Guest Discretion
1pm Garuda Wisnu Kencana Cultural Park
3pm Free Time
4:30pm Yoga (or Surfing)
7pm Dinner (group choice)
Day 6 (Fri 4/28)
6am Coffee & Juices
7am Yoga (or Surfing)
9am Breakfast
10am Uluwatu Surf & Explore
12:30 Lunch @ Uluwatu
2pm Free Time
4pm Yoga (or Surfing)
6pm Balinese Dance (Group Private)
7pm BBQ Dinner (Sea to Table)
Day 7 (Sat 4/29)
6am Coffee & Juices
7am Yoga (or Surfing)
9am Breakfast
10am Free Time
12:30 Lunch
2pm Free Time
4pm Yoga (or Surfing)
7pm Dinner Celebration
Day 8 (Sun 4/30)
6am Coffee & Juices
8am Breakfast
9am Free Time & Departures
Explore and expand your spirituality and emerge with a greater sense of peace, purpose, and wellness.
Go Beyond Your Practice
This special week in paradise will be an opportunity for you to experience a deeper connection to yourself and strengthen your spirituality by engaging in a variety of heart expanding, mind opening experiences.
Prepare to go beyond your typical yoga practice and supercharge your soul in a land of light and grace. Spiritual activities included but not limited to:
Yoga
Meditation
Sound Healing
Therapeutic Massage
Ocean Rituals
Elephant Therapy
Temple Dances
Purification Ceremonies
Sacred Parks & Monuments
Dancing & Cooking
Surfing
Activities Always Optional
All the activities and adventures are included with your booking, but you always have the option to skip an activity if it doesn't speak to you. We want all our guests to experience maximum joy, so you always have the option of rest and relaxation, local shopping, beach time, etc. This is your time!!
Dear Surfers,
My name is Tyler Collins. You might recognize my last name because Sean Collins (my father) created Surfline. Ever heard of it? You probably checked the app within the last day or so. I grew up with surfing. My father was a genius surf forecaster. Surfing is in my blood. Inherently, I've had the great fortune of privileged surf travel my entire life. I know how to travel for surf.
When Anna and I decided to do a retreat in Bali, I made absolutely sure we chose a spot near the best waves, during the best month and season, with the best weather and swells. After all, my dad taught me a few things. Surfing will be the most important part of this trip for some of our guests. Rightfully so, Bali is a bucket list surfing destination that only a few lucky surfers ever get to experience.
It is with great honor and confidence that I am your official surf host for this retreat. I'm so psyched to go back to surf Bali, and I intend to score. If you come, you will too.
We have 4 epic spots on our immediate coastline (within a mile or two), which we'll be accessing and surfing together.
IMPOSSIBLES
Directly in front of our resort is Impossibles. Which despite its name, is actually one of the more intermediate and approachable waves. Great for short boards, long boards, foils, standups, etc. We will be surfing this wave together a lot.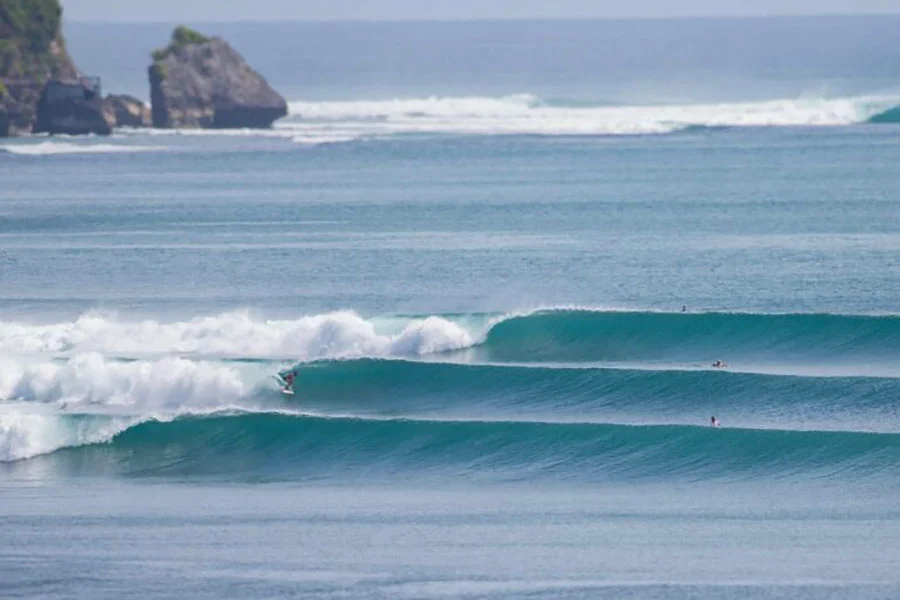 PADANG PADANG
This incredible wave commonly referred to as "Balinese Pipeline", is just up the road. With free transportation from the hotel, its easy to access. When swell hits this reef proper, its good. Really good. However most of the time its fun size and not so barrely and gnarly. We are likely to catch head high surf here that's challenging and fun. But as the locals say, "When its on, its on!"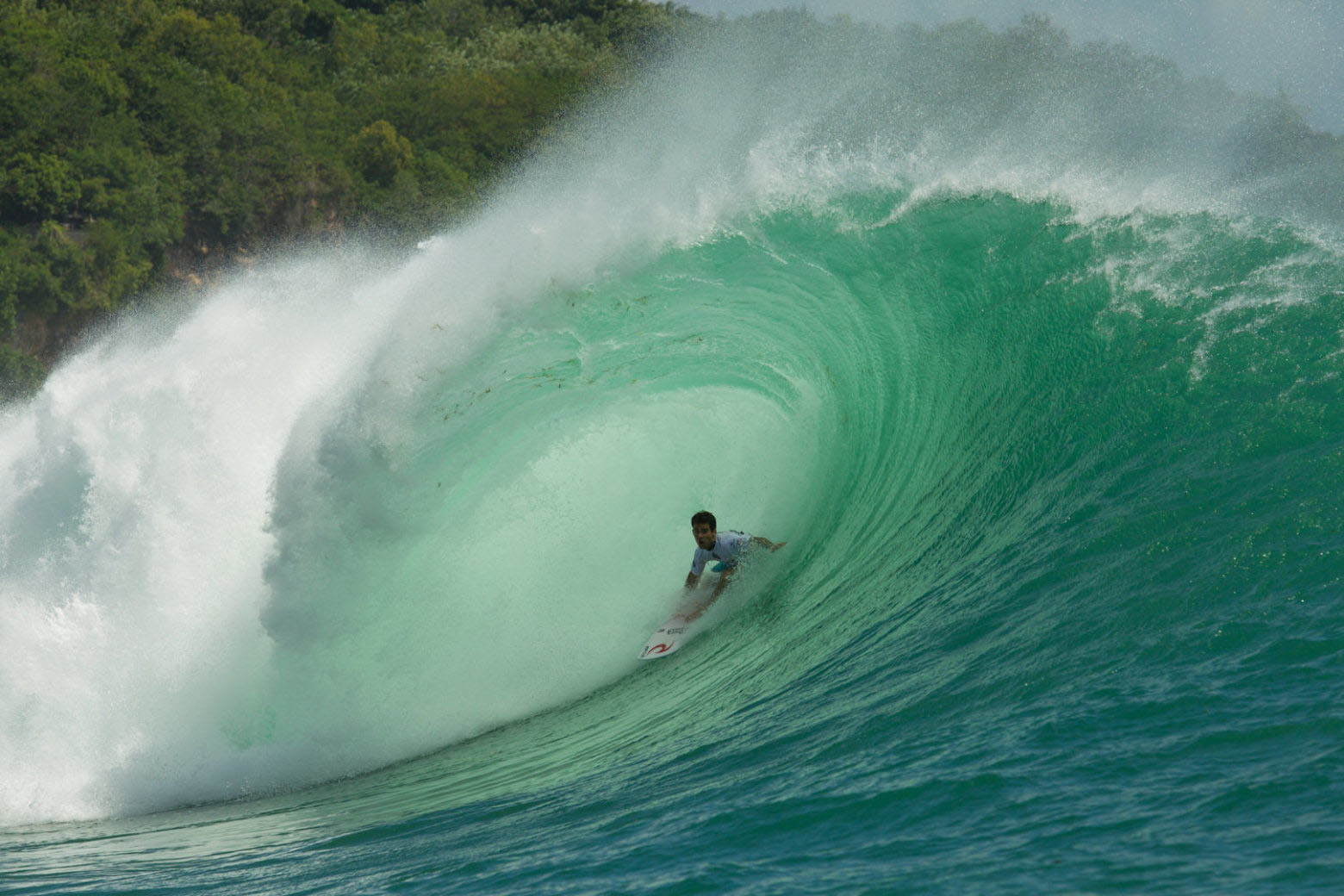 ULUWATU
This wave was an absolute dream. Fun, rippable, and easy to surf. The reef is tricky at low tide (mostly entering and exiting the water) but the wave is always good. Dozens of local photographers around to take snaps of you surfing. Definitely a favorite.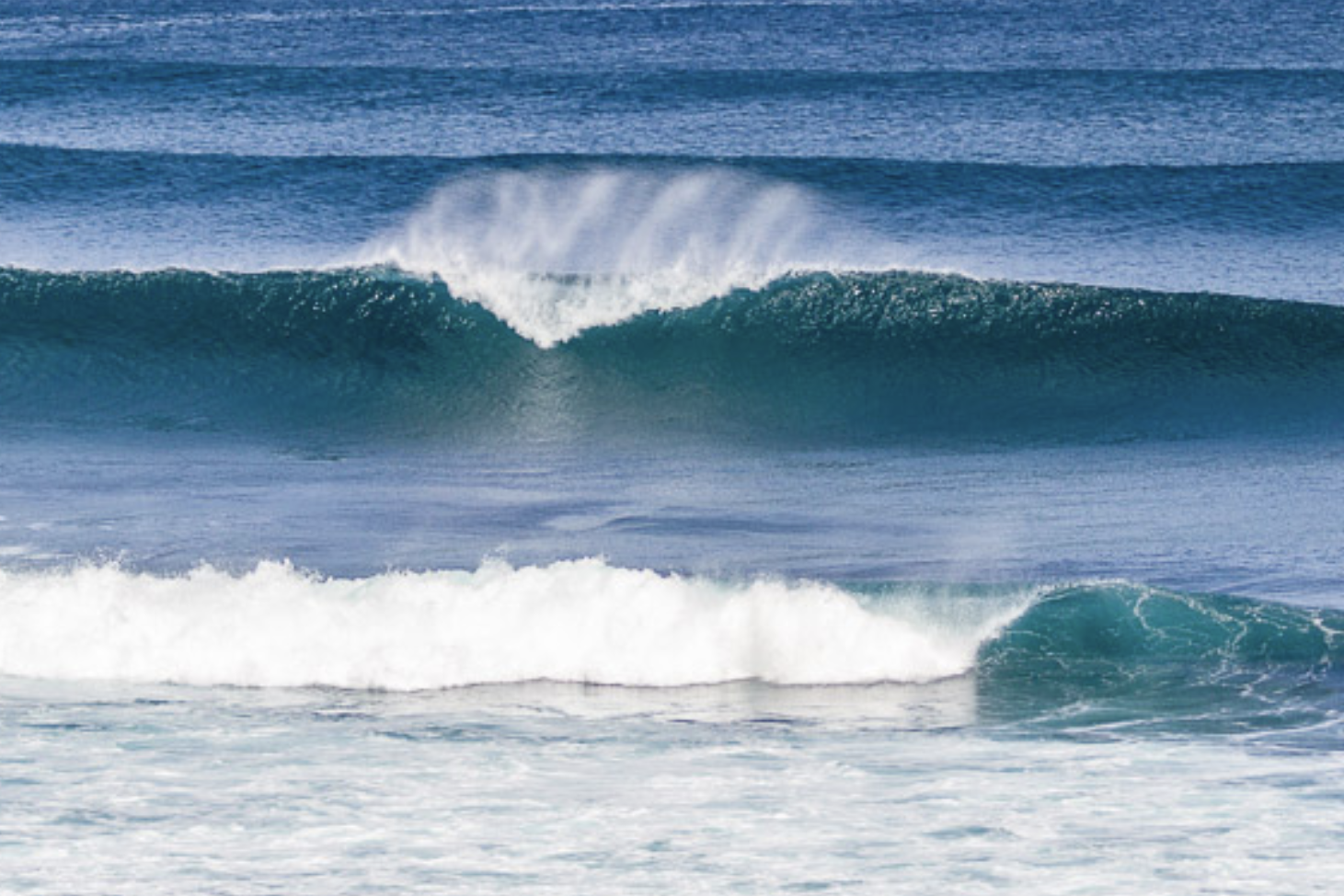 BINGIN
Another all around fun left that never gets too big and always seems to have something to ride. Really good vibe and lots of photographers around eager to take photos. Easy to poach some good ones on the shoulder as the crowd isn't as aggressive as the popular breaks.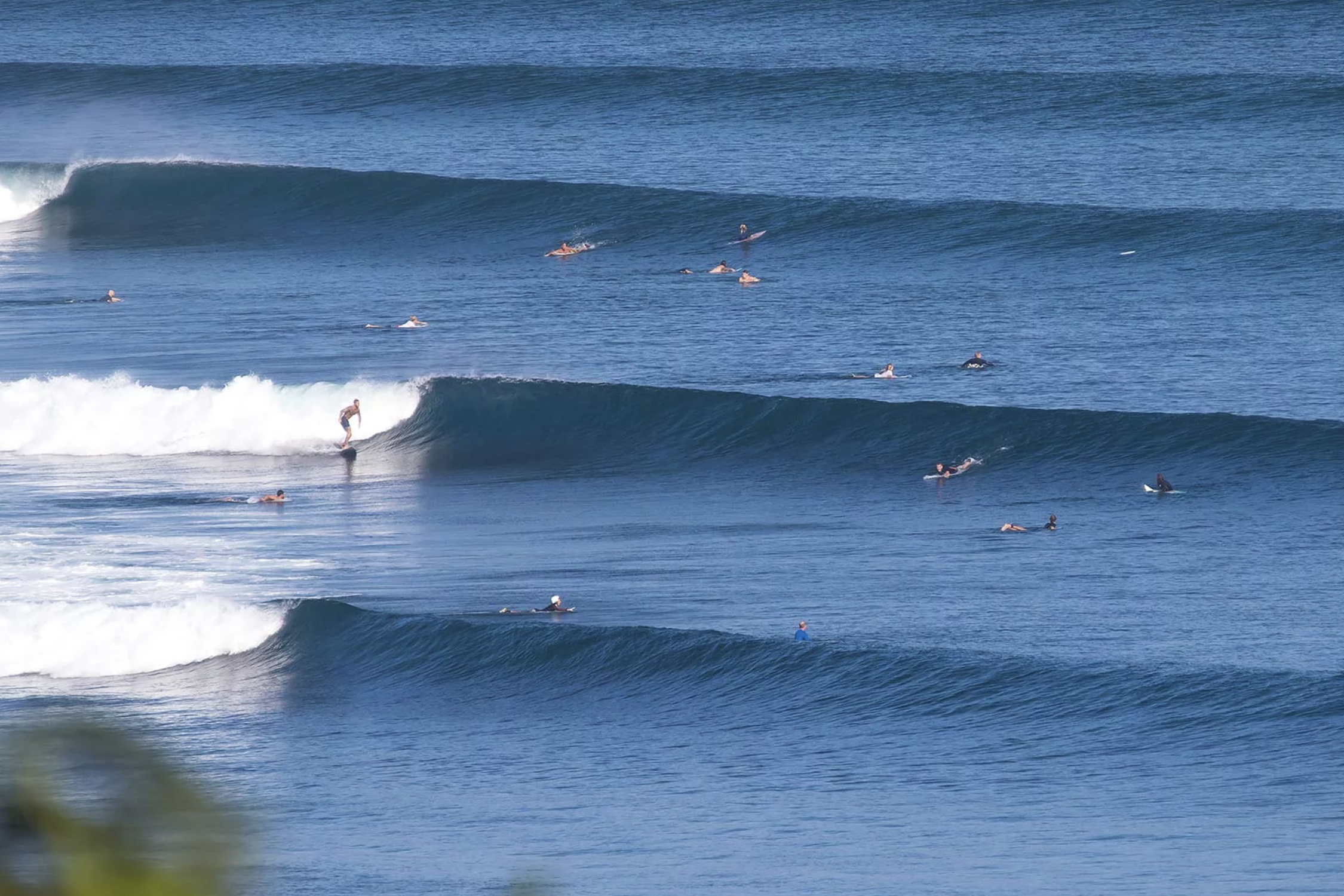 FUN ZONE
We have several recreational waves nearby with onsite surf schools if you are interested in surfing lessons or a light session on a log. Its not all perfect left point breaks, and plenty of options for all.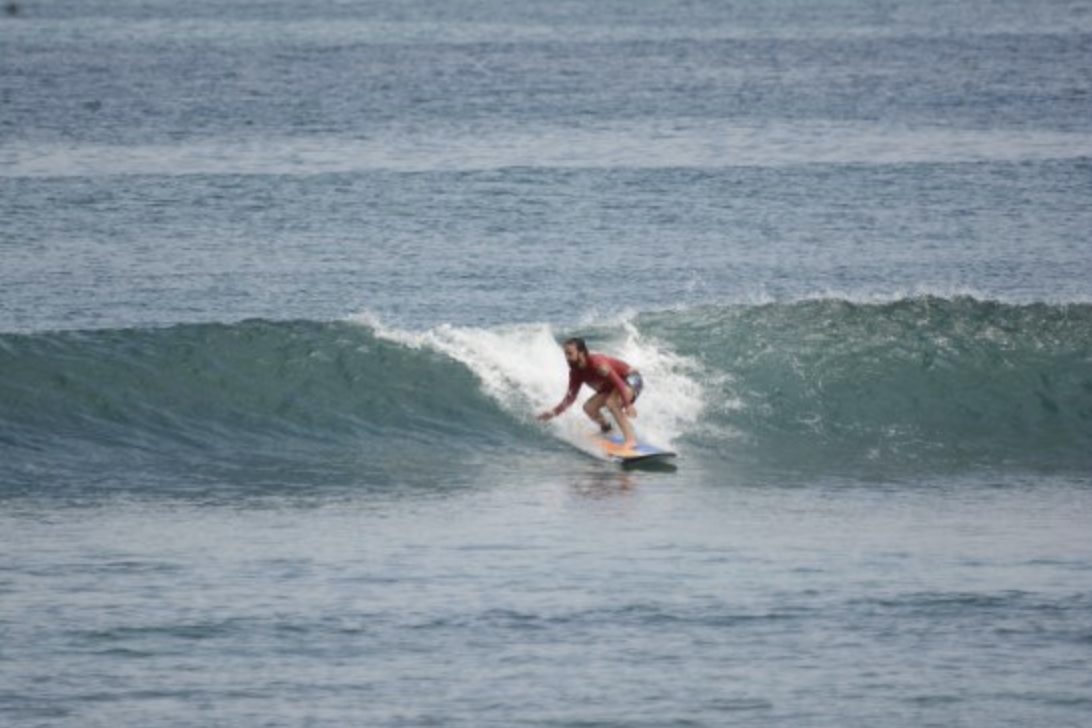 Our resort has multiple amazing restaurants and plenty food options onsite, for any time of day and all food and dietary needs. Some information on each restaurant are as follows (more on resort website)
360 Rooftop 
Daily buffet breakfasts, to Balinese delicacies, this restaurant features everything from Indonesian specialties to Western favorites.
Boto Biru Bar & Grill
Coastal cuisines from the Indian Ocean to the Mediterranean. Exquisite dishes from land and sea, from lobster to tortellini.
Sono Teppanyaki
Traditional appetizers, hand rolled sushi, and your very own teppanyaki chef that sizzles imported scallops, yellowfin tuna steaks, and black Angus beef tenderloin right in front of you. 2 seating times.
Room Service
Savour a world of flavors within the comforts of your room. Everything from breakfast to pizza to pasta to BBQ. Chef prepared.
Food Options Onsite
Breakfast
Lunch
Dinner
Organically Grown
Vegetarian
Vegan Options
Alcohol Drinks
Water
Tea
Raw Food
Allergies or special dietary requirements
Most Meals Are Included
Most meals are included complimentary in the cost of your booking:
Daily buffet breakfast at 360 Rooftop
1 lunch with Spice Spoons cooking class
4 special three course dinners
Daily 1 cocktail or beverage at sunset
Extravagant Group Dinners
We have multiple extravagant group dinners planned with special chef preparations and arrangements. We are very confident that our dining experiences will be overwhelmingly exciting and nourishing.
The lunches and dinners not included can be decided by the group and will be chosen and paid for at each guest's discretion. There's a nearby town with local shops and markets, where guests have the option to acquire various fruits, vegetables, snacks, and foods that can be kept fresh in guest room refrigerators.
The following items are included in the booking cost of this retreat:
Resort Room (Ocean View Suite)
Meals & Beverages (see above)
Transportation in Bali (Airport, Activities, etc)
Yoga Classes, Sound Baths, Guided Meditation
1 Deep Healing Massage Spa Treatment
Surf Lessons & Equipment (or BYO)
Elephant Riding & Bathing
Temple Ceremonies & Offerings
Jungle Swing & Rice Terrace
Garuda Wisnu Kencana Cultural Park
Spice Spoons Cooking Class
Balinese Dance Class
All Scheduled Activities
All Resort Amenities
The following items are not included in the booking cost of this retreat.
Flights
Some meals (Lunches, 3 dinners)
Additional Spa Services
Moped Rentals
Shopping
Our intention is to offer you a high-touch experience with travel bookings and transportation support. As we move closer to the event we will be reaching out to ensure you have all your travel booking matters handled. After you reserve your spot on this retreat, we recommend keeping the momentum going and booking your flights. Sooner = cheaper.
GET THE RIGHT FLIGHTS
Flying into Bali is fairly straightforward. Most of our guests will fly from LAX to DENPASAR unless you are traveling from a different origin. Almost all Int airports offer connecting flights to Denpasar.
Choosing the correct departure time is important. You can expect 20-23hrs of travel to get to that part of the world from Cali. PLUS, you have to add +1 day because of the time change. You don't want to arrive a day late!! So pay close attention and make sure you have the correct departure day and time. But don't worry, we are making this super easy to understand.
DEPARTING FROM LAX: YOU HAVE TWO OPTIONS TO ARRIVE SUNDAY 4/23
* With both of the following options, you are going to be at LAX on Friday night 4/21.
Saturday April 22, Early AM Departure Times
Friday April 21, Late PM Departure Times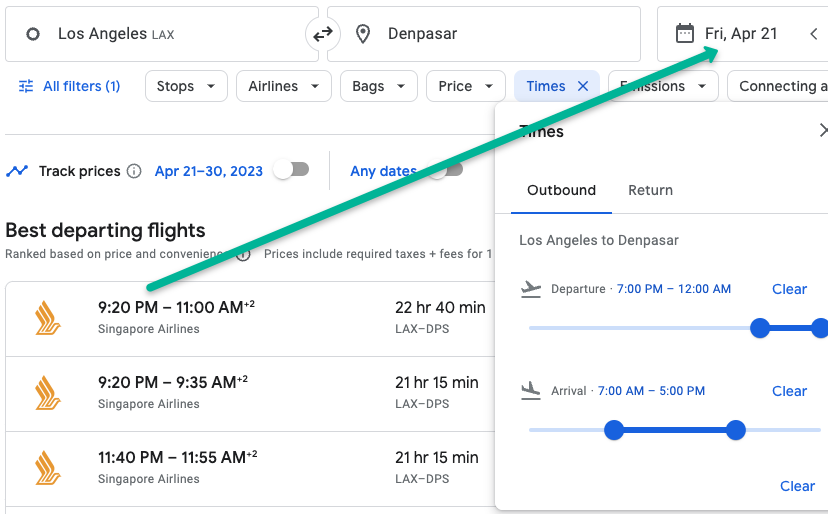 DEPARTING FROM DENPASAR: AFTERNOON OF SUNDAY 4/30
Depending on the airline you choose, you should have a convenient options to fly out on the afternoon of Sunday, April 30. This affords you a comfortable amount of time to leave Anantara and get to the airport stress free.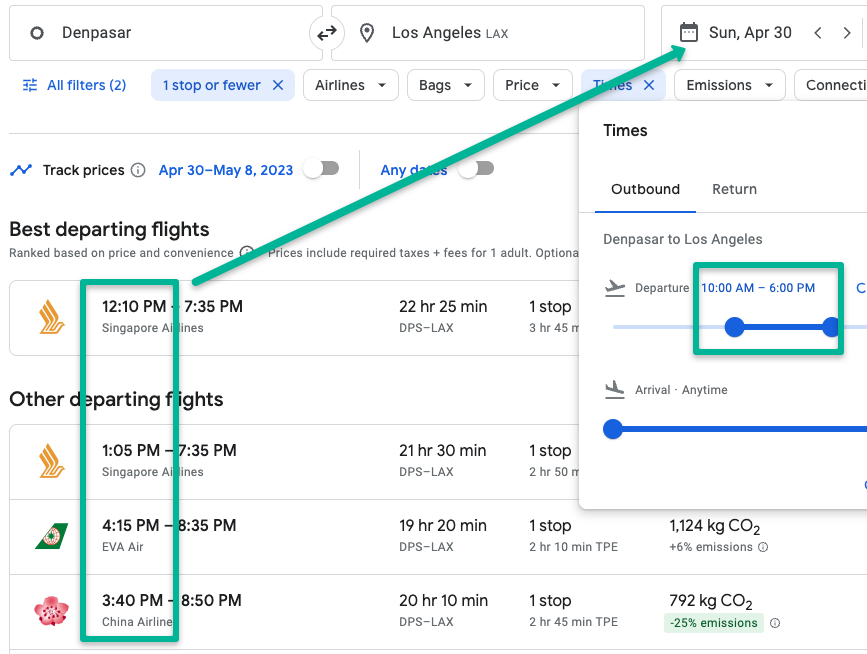 GROUND TRANSPORTATION
Transportation from Denspasar to Anantara and back is included with your booking. We have vans and mini-buses scheduled around the clock to scoop you up. Once you have your flight information, please send it to Tyler so we can schedule your pickup. You will likely be with other guests from our group, so no worries about traveling alone. We always make it possible for our guests to link up.
Upon pickup from the airport, we will drive 60-90 minutes to the beautiful Anantara Uluwatu to be greeted with welcome drinks and snacks.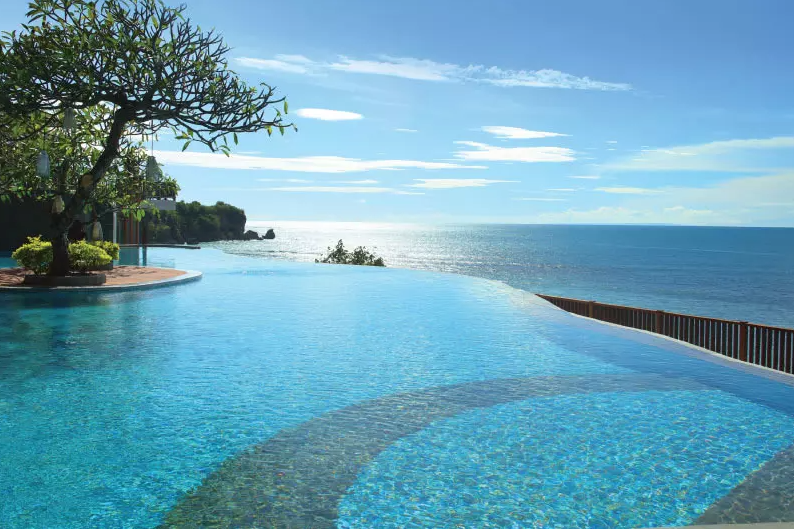 Though we expect everything to go smoothly, we understand that the current times are somewhat unpredictable. If for some reason you need to cancel your reservation, no problem!
No Risk, Cancellation Policy
We require cancellation in writing by March 1st in order to issue a refund for your booking. If you do cancel or request a refund for your booking, a $250 cancellation fee per person will be applied to cover our unrecoverable transaction fees during your original booking. Any cancellations we receive after 03/01/2023 will be subject to a 50% cancellation fee because by this time we will have already paid the hotel for your stay. We sure hope you don't have to cancel this amazing adventure, but we will understand if you must.
Additionally, if for some unforeseen reason we must cancel or postpone this retreat, you will be issued a "no hassle" full refund.  If postponing this retreat is something we have to do, we may be able to offer a credit towards the rescheduled retreat at that time. These are very unlikely scenarios, but just in case we want you to know we got you.
Booking this retreat is simple. We have multiple ways to sign up depending on your preferences for making payment.
EASY BOOKING OPTIONS
The easiest way to book is by smashing that green "Start My Booking" button on this page. Proceed through the checkout and choose your preferred occupancy. Double occupancy is how we keep the resort costs low for each person (explained in the Accommodation tab above). Single occupancy is for those who want 100% of their Ocean View Suite to themselves.
EARLY BIRD & DISCOUNT PRICING
Early Bird Pricing is no longer available. For a limited time, we are still offering a discount for double bookers! Book with a friend or partner and save.
PAYMENT PLANS
In an effort to accommodate everyone who desires to attend this incredible experience, we offer multiple payment plans to choose from depending on the number of installments you need. Installments are paid monthly, and longer/smaller installment plans will become unavailable the closer we get to the retreat. All booking costs must be fully paid at least 30 days before the retreat.
If you are interested in booking with a payment plan, or have any other questions about booking please contact Tyler directly (562) 552-2862
Grab Your Spot on The Bali Dream Retreat While Space is Available!
April 23rd - 30th
Uluwati, Bali
Indonesia
Yoga & Fitness Daily
Sound Baths & Meditations
Surf Lessons & Sessions
Ride & Bathe Elephants
Waterfalls & Jungle Swings
Temples & Ceremony
Dancing & Cooking
Meals Included
SAVE $800 WITH A FRIEND!
Your Booking Options At Checkout:
Single or Double Occupancy
1 Person – Only $3470
2 People – $2970 / person
Single Occupancy – $4970
PAYMENT PLANS AVAILABLE

!
See Booking & Payments Tab
What Others Are Saying