ALL-INCLUSIVE ADVENTURE INTO THE EXOTIC RAINFOREST & TROPICAL BEACHES OF EL SALVADOR
OMG! Get Ready For An Adventure Experience of a Lifetime.
Join Anna, Tyler, and our amazing community for a 8-day / 7-night ALL-INCLUSIVE Yoga & Surf Retreat, and GET READY to have your mind completely blown (AGAIN! Costa Rica was amazing and now we bring the same level of awesome to El Salvador.)
These 8 days...
will be unlike any experience you've ever had. We found the absolute perfect resort nestled on the coast of the tropical El Salvador rainforest on a beautiful beach with perfect surf just steps from our rooms. Together, we have organized 7 full days of yoga, surfing, and adventure activities to bring you the most exhilarating, heart pounding, mind expanding, body healing, soul nourishing experience possible.
THIS WILL BE...
An opportunity to dive deep into your yoga practice and spirituality, in a place that is simply vibrating with magic. Your eyes will see things they've never seen. You will engage with nature in a way you have only dreamed. You will partake in adventures that activate and inspire the deepest most dormant parts of your spirit. You will walk away feeling fully charged, powerful, and poised for life, with  amazing new friends by your side.
All you have to do is sign up, and show up.
We handle the rest. Everything is taken care of and included in the price of the booking, which we have intentionally kept VERY AFFORDABLE so that YOU can take advantage of this incredible opportunity.
Your Hosts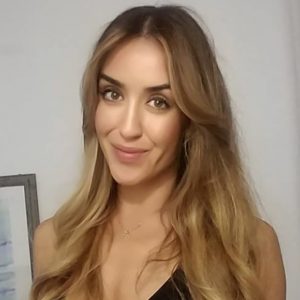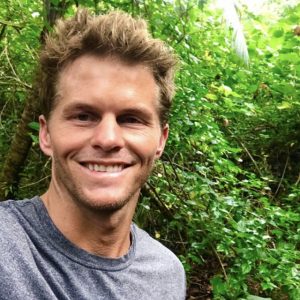 Our names are Anna, and Tyler. We are yoga teachers with various backgrounds in healing arts, including sound meditation, integrative medicine, personal development, Reiki, and yoga. We are excited and honored to take you on an epic spiritual escapade into the wild & wonderful magic of El Salvador. Journey with us, and experience a journey inward that sets you eternally free.
Retreat Highlights
Daily Yoga, Surfing, Sound Baths, and Meditation classes
Rainforest Adventures to Exotic Waterfalls
Hike & Explore an Active Volcano
Horeseback Riding on Tropical Beach (optional)
Dreamboard Creation Workshop
All-inclusive Amenities of 5-star Resort
Group Dinners & Ceremonies
Yoga Skill level
Beginner
Intermediate
Advanced
Yoga styles
---
Group size: SPACE LIMITED! Reserve Your Spot Now.
Check-in Time: 11:11 AM on June 19th
Check-out Time: Morning of June 26th
Note: Late checkout or additional days may be requested.
Resort Facilities
Yoga studio
Swimming pool (outdoor)
Air-conditioned rooms
Outdoor shower
Dining area
Café
Free Wi-Fi
Restaurant
Environmentally friendly
Garden
Lounge
Multilingual staff
Luggage room / storage
Special menu request
Terrace
Tour assistance
Beachfront
Massage Therapist
Flat Screens
Refrigerator
About Our Spot
We stay at MIZATA by Antiresort, an eco-friendly jungle camp with the amenities of a 5-star resort. Only 30 minutes from the El Salvador International Airport, MIZATA is nestled on the edges of the lush jungle rainforest and tropical coast with beautiful Pacific Ocean views (water temp: 85+ degrees). Check out the resort on Instagram
Our group has a large part of the property reserved for the duration of our retreat, so the resort experience, including everything from local transportation, to accommodations, food, and activities will be curated to exactly what is most beneficial to our group.
The property has everything we need to we maximize our group's comfort while delivering an amazing and authentic immersion into Mesoamerican culture, including a beautiful wooden yoga shala with enough space for our entire group. With a luxury pool area and beach club for dining & cocktails, it's a perfect place to relax and grab some shade. The astonishing beach and warm ocean is going to pull you into the cleansing tropical atmosphere frequently.
Need a massage?
No problem. Book the resort's massage therapist who will bring that healing touch right to your room or while you're relaxing under a palm tree with a Margarita.
The Rooms
We have 2 types of luxurious rooms on offer, Bungalows and Shared Suites, both are very nice and fully equipped with air conditioning, fully stocked mini-fridge, high speed Wi-Fi, closet with rolling shelves, polished concrete desk, clean linens and towels. All the furniture is hand-crafted onsite creating an indescribable grounding energy.
Since there are a limited number of rooms and beds onsite, our guests will room with each other to maximize attendance. Single occupancy fees are available if someone absolutely must have their own room, but we encourage our guests to either bring a friend or be open to our help in pairing attendees with gender-appropriate roommates for the best experience possible.
How's The Surf?
A perfect wave right out front.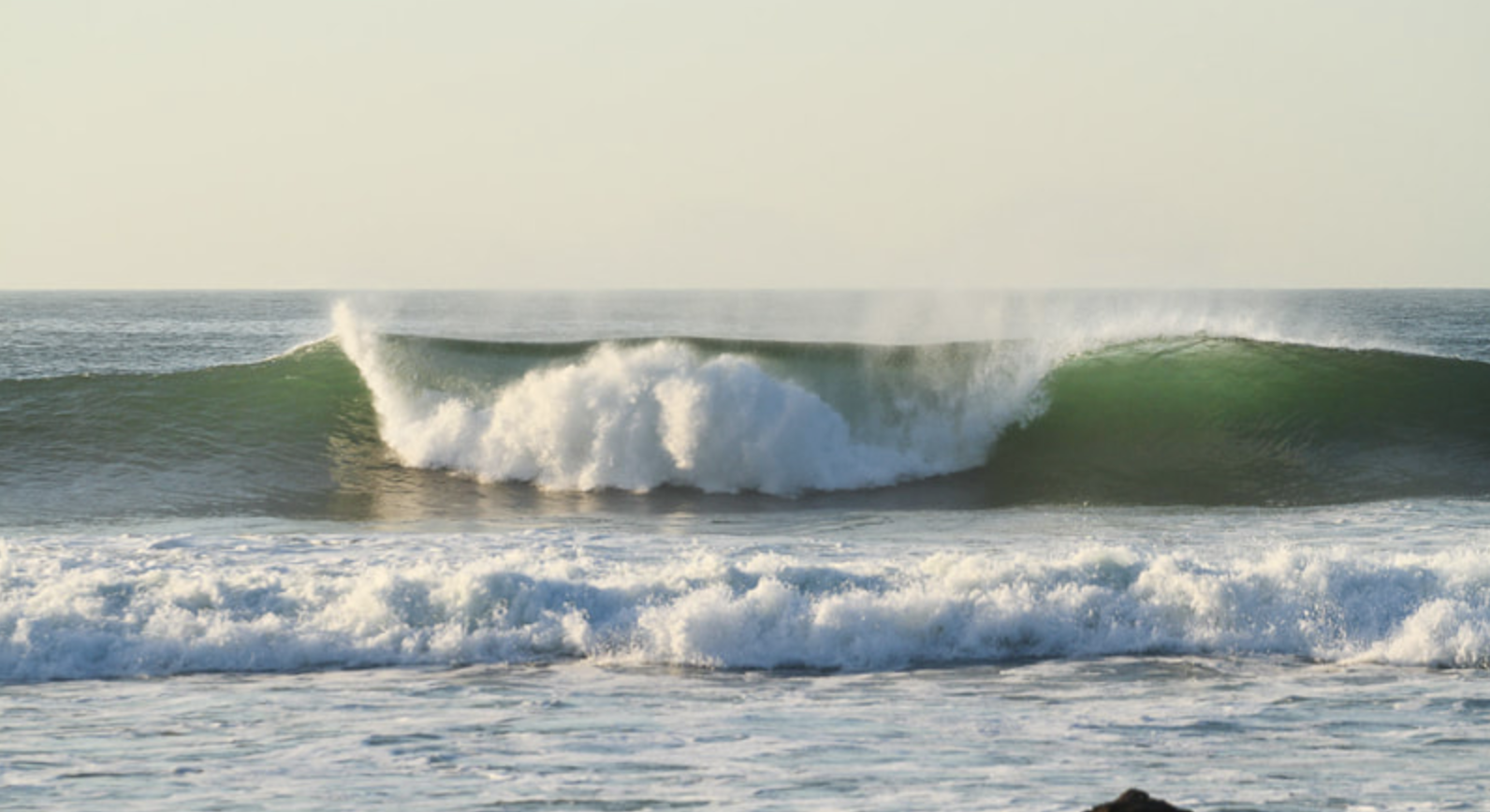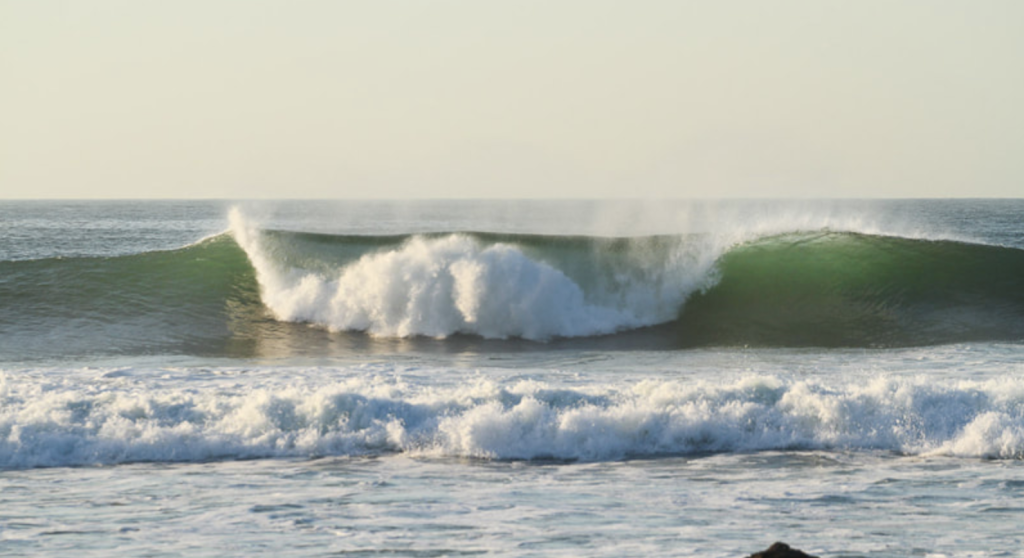 Adventure Included!
Our retreat will be full of exciting adventures to stimulate your senses. On top of Yoga 2x per day, surf lessons, and anytime surf sessions, here's what we have in store for you.
Yoga Classes
Hit Workouts
Surfing
Hiking
Horseback Riding
Jungle Waterfalls
Volcano Hikes
Cacao Journey
 Dreamboard Workshop
Adventures Always Optional
All the activities and adventures are included with your booking, but you always have the option to skip an activity if it doesn't speak to you. We want all our guests to experience maximum joy, so you always have the option of rest and relaxation, local shopping, beach time, etc. This is your time!!
Every local safety precaution is being followed by this amazing resort. The nice rooms are meticulously cleaned and personal concierge services are available on-call. Health and hygiene are paramount here.
All yoga classes will be held outside in the yoga shala. Boost your immune system by releasing stress and fear, breathing fresh air, and seeing the smiles of your fellow yogis.
Cleaning
Uses cleaning chemicals that are effective against coronavirus.
Linens, towels and laundry washed regularly
Guest accommodation is disinfected between stays.
Physical Distancing
Physical distancing is maintained.
Activities take place outside.
Safety features
Resort staff follow all safety protocols as directed by the local government.
Hand sanitizer available in guest rooms and key areas.
First aid kit available.
Protective masks are available to staff and guests.
All guests will receive the nourishing accommodations of 3 delicious meals a day with all day snacks, beverages, and some complimentary alcoholic beverages.
Nawi Beach House
Nawi Beach House is a popular restaurant on-property that will be providing our nourishing sustenance throughout our stay.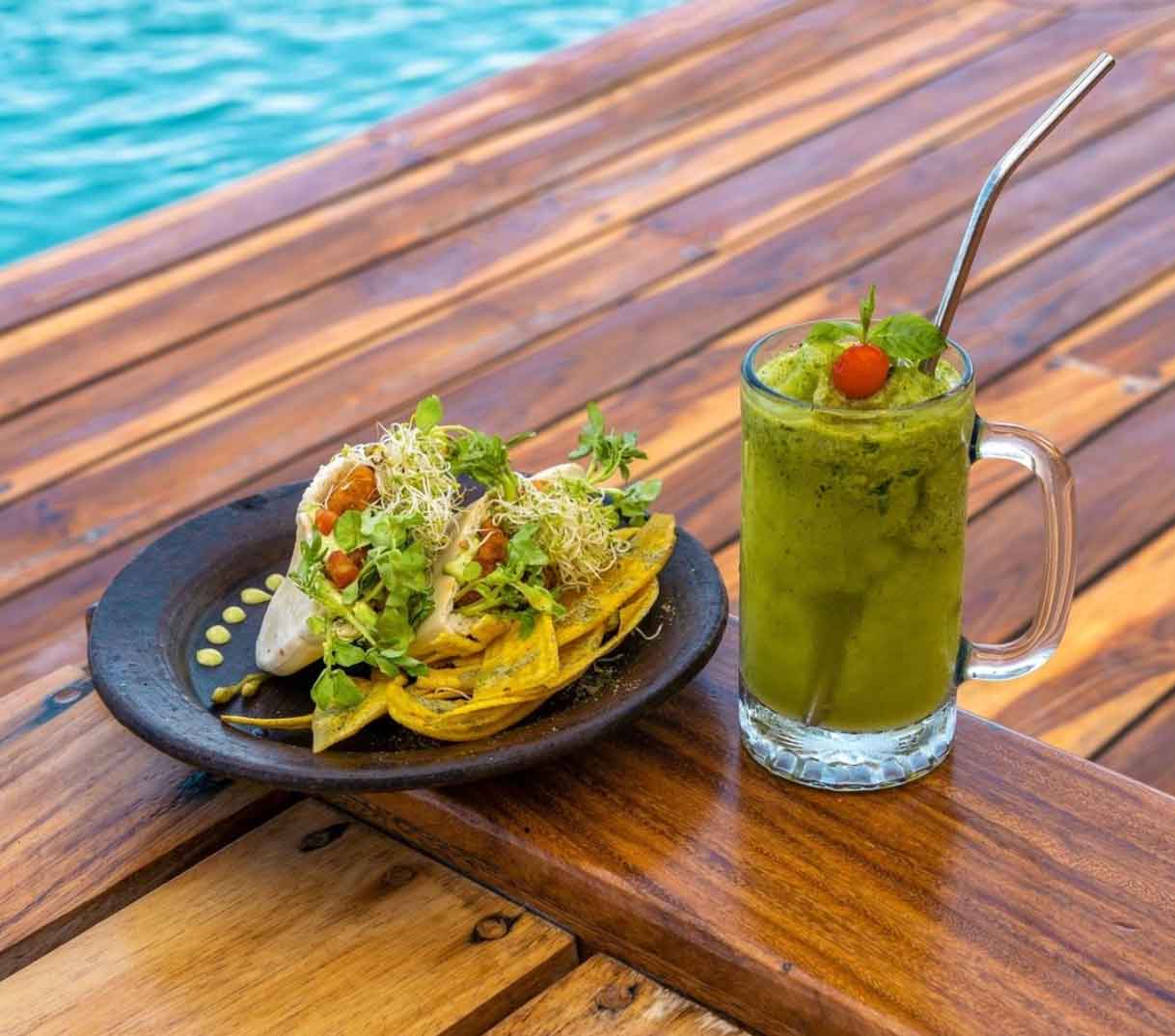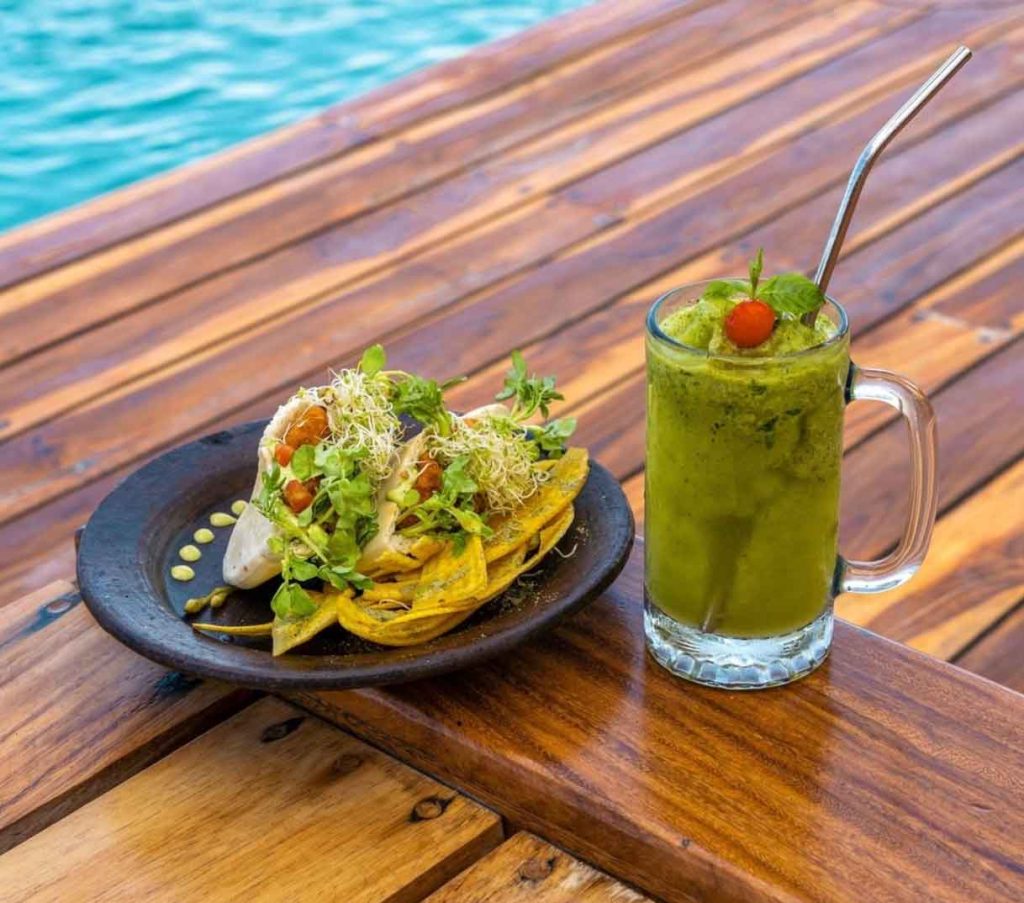 From their website regarding the cuisine:
"Honoring the indigenous Pipile society, the ancient word NAWi translates to "four". Over thousands of years, Salvadorans have been nourished by four sacred ingredients – Yuca, Red Silk Bean, Maize and Ayote. Each ingredient is featured throughout our menu to generously honor Mesoamerican heritage and its people."
Food Options Onsite
Breakfast
Lunch
Dinner
Organically Grown
Vegetarian
Vegan Options
Alcohol Drinks
Water
Tea
Raw Food
Allergies or special dietary requirements
3 Meals Per Day Included
Plus snacks! 3 meals a day are included with your booking, which includes coffees and teas and some complimentary alcoholic beverages. Guests may setup a tab at the bar and will be responsible for the costs of additional alcohol consumed.
The following items are included in the booking cost of this retreat:
Resort Room
3 Meals per Day
24/7 Airport Shuttle
Yoga & HIIT Classes
Sound Baths, Meditations, & Cacao Journey
Dreamboard Creation (materials provided)
Surf Lessons & Equipment (or BYO)
Horseback Riding
Active Volcano Hike
Jungle Waterfall Adventures
All Scheduled Activities
The following items are not included in the booking cost of this retreat.
Flights
Most Alcohol
Massages
Additional Food or Shopping
Our intention is to offer you a high-touch experience with travel bookings and transportation support. As we move closer to the event we will be reaching out to ensure you have all your travel booking matters handled. After you reserve your spot on this retreat, we recommend keeping the momentum going and booking your flights. Sooner = cheaper.
RECOMMENDED FLIGHTS
Coming soon!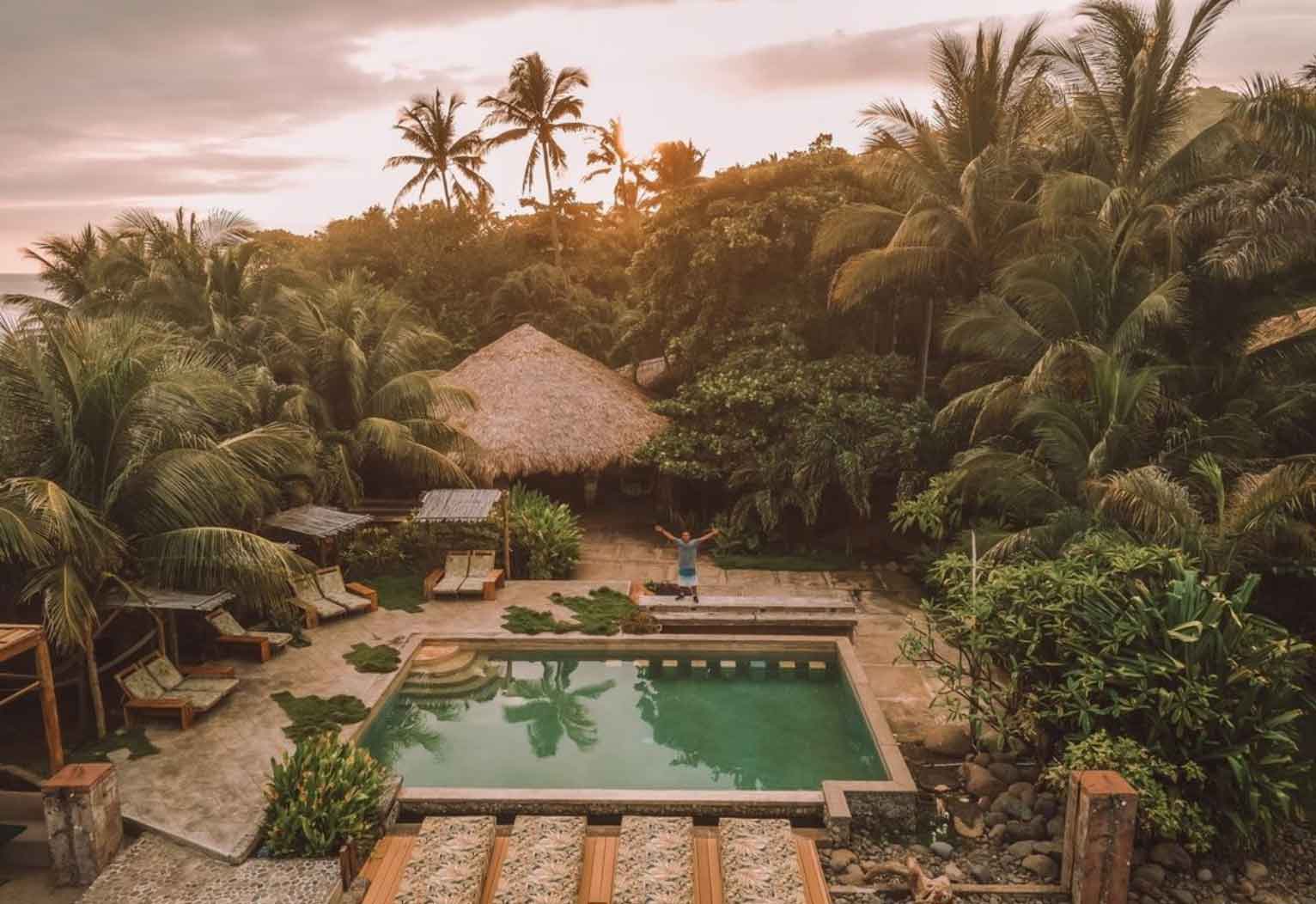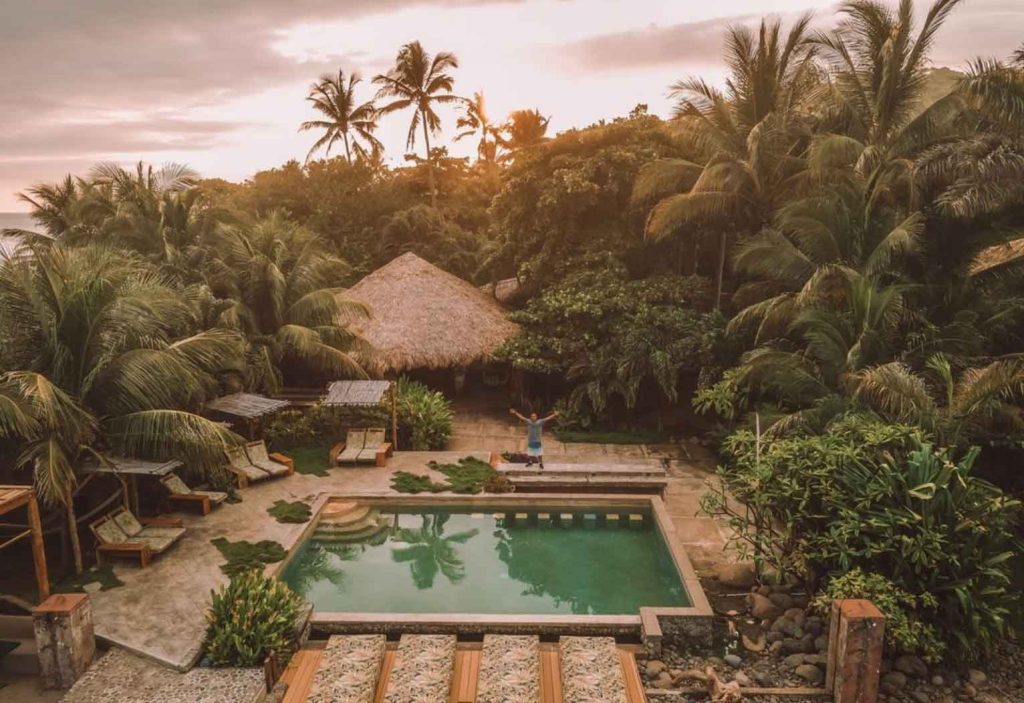 Though we expect everything to go smoothly, we understand that the current times are somewhat unpredictable. If for some reason you need to cancel your reservation, no problem!
No Risk, Cancellation Policy
We require cancellation in writing 2 weeks before arrival in order to issue a refund for your booking. We sure hope you don't have to cancel this amazing adventure, but we will understand if you must.
Additionally, if for some unforeseen reason we must cancel or postpone this retreat, you will be issued a "no hassle" full refund.  If postponing this retreat is something we have to do, we may be able to offer a credit towards the rescheduled retreat at that time. These are very unlikely scenarios, but just in case we want you to know we got you.
Grab Your Spot on This Exciting Retreat While Space is Available!
June 19th - 26th
Playa Mizata
El Salvador
Yoga 2x Per Day
Sound Baths & Meditations
Surf Lessons & Sessions
Jungle Waterfall Adventures
Active Volcano Hike
Dreamboard Workshop
5-Star Amenities
Delicious Meals Included
SAVE $500 WITH A FRIEND!
Your Booking Options At Checkout:
Single or Double Occupancy
1 Person – only $2970
2 People – $2470 / person
3 People – $2370 / person
Single Occupancy – $3470
What Others Are Saying