Groups Are Great, So Then
Why 'Private' Yoga?
You might be thinking, "Why do I need private yoga when I can just practice with the group?" Great question. The answer is that private yoga includes all the great benefits of group yoga, plus several more benefits which you simply cannot receive by taking class with a group.
These classes will not be your typical routine sequence taught at studios or even in our Free Classes. Our privates are highly customized; Personalized to your needs and experience level with direct 1-on-1 instruction.
Do you want to focus on increasing flexibility, strength, or endurance? No problem. We work with you directly on setting personal breakthrough goals, design yoga classes that move you towards them, and we'll keep you accountable to ensure you achieve them.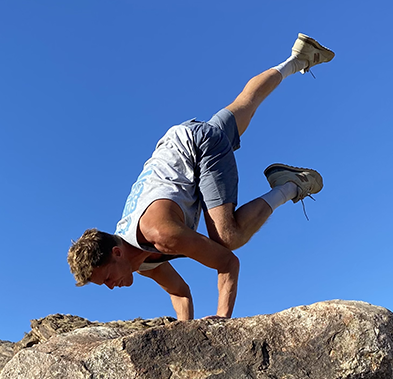 Are You Curious?
Let's Talk About Privates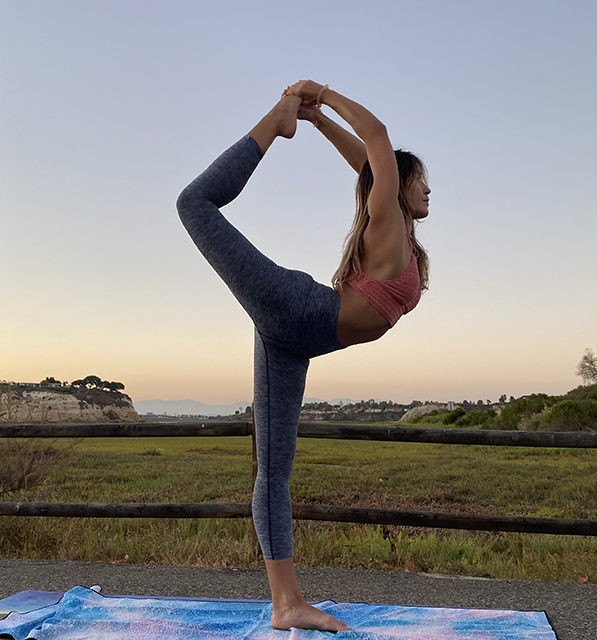 Complete This Simple Form to Receive a Free Consultation
Private yoga can change your life and yoga practice in ways that regular group classes never could. There's only one way to find out. We would love to chat with you about your goals with yoga, your body and health, and life in general.
Testmonials
What Others Are Saying
"Anna, Tyler and Lisa each shine as they bring their individual gifts to the table. They model for others how to step into their own power and do the same for themselves— paying it forward."
Michelle Gillette, FMCHC
Functional Medicine Health Coach
"Thank you!! Thank you!!! I'm so grateful for GLXYOGA! Practicing yoga outside has been a game changer for my body and mood. All the instructors are amazing. I always get a great workout and the sound bath at the end is extra special. I love that I can count on these classes for great exercise and peace of mind."
Misty Wilson
Business Owner, Yoga Student
"Coming to these yoga classes has been a saving grace during a critical time for my mental and emotional health. Tyler and Anna are not just truly remarkable yoga practitioners and teachers, they are extraordinary people with bright minds and beautiful hearts."
Robin LaMoure, PhD
Clinical Psychologist
FAQ
Do you work with beginners?
Absolutely. We work with all levels of practice and experience. Our students range in age and ability, and we personalize every class according to what your body needs and the yoga styles that will bring the most benefits.
Whether you just want to learn yoga, try yoga somewhere other than a yoga studio, or explore what you can benefit from working with a private teacher, you've come to the right place. Based on your personal interests, needs, and experience level, we will designate a private yoga teacher that's perfect for you.
Can you work with my busy schedule?
Most likely. We can bring private yoga classes to your own home or office, or meet at a designated outdoor place and time. Send us a message and let's discuss your scheduling needs.
Will you keep me accountable?
You bet. Our private yoga training is like going to the gym with a personal trainer. We are flexible with your schedule but not with cancellations. You will reach your goals – we insist! Haha, no but seriously our ability to motivate and keep you accountable is unparalleled. This is one of the reasons we consider ourselves the best private yoga instructor in Orange County.
Will you help me set goals & achieve them?
Yes. Unlike yoga instructors at a yoga studio, we work with you directly to set breakthrough goals for your flexibility, coordination, strength, focus, pain, energy, and your spirituality and overall state of mind and well-being. We personalize every private yoga class with physical postures and sequencing of poses that supports and develops where you are in your yoga journey.
Can private yoga instruction help heal my injuries?
Most likely. Yoga is well-known for its ability to restore and heal the most damaged bodies. We will want to understand exactly what your injuries are to determine your level of safety with certain poses. Once we know your history and mobility we will personalize your private yoga practice with gentle stretches, restorative yoga, yin yoga, and more depending on the type of injuries.
What styles of yoga do you teach?
Our private yoga instructors infuse many styles of yoga into our private yoga classes, so depending on the goals we set together, your experience level and athleticism, and your overall desire to exercise, we'll create the perfect yoga practice for you.
Vinyasa
Ashtanga
Hatha
Yin / Restorative
Breathwork
Hot Yoga
Power Flow
Meditation
We do not offer Bikram yoga classes or Pilates classes, however we do teach the 26 postures from the typical Bikram hot class and we include many Yogalates sequences for core-strengthening.
Do you offer private sound bath meditations?
Yes. We can provide private sound baths for individuals or groups. We can also include them as a component to your private yoga practice.
How much do your private yoga classes cost?
A single private yoga class can range from $100-$200 depending on the location, time, number of students, and frequency. For example, a class for 2 that repeats every week is going to be discounted compared to a 1 time class for 5 people. Send us a message and we can work out the details.
Will the private yoga teacher travel to my location?
Yes. We will bring a private yoga class to the comfort of your home, office, or preferred location so you can learn yoga in a familiar environment. We are located in Newport Beach, CA and frequently travel throughout all the cities in Orange County.
We serve the following cities:
Newport Beach
Costa Mesa
Corona Del Mar
Irvine
Huntington Beach
Laguna Beach
Seal Beach
Mission Viejo
Do I need a yoga mat and a dedicated space for a private session?
If you don't have a yoga mat we can bring you one to use. We recommend choosing a space with plenty of room to take big movements with your entire body, with a flat foundation for your mat.
Your surroundings will be a factor in how well you are able to relax, so consider all the energy and elements of your environment and determine whether or not they will support your experience positively. Depending on the yoga style
What are the benefits of private yoga?
Gain experience in a safe environment for beginners
Feel more comfortable and less self-conscious
Focus on personal goals & needs
Reduce your anxiety without triggering other stressors
Be able to practice yoga anywhere, even at work
Work around your schedule
Advance your yoga skills with pre-determined goals
Personalized class for your ability, injuries, and health
Prepare yourself for group classes
Are private yoga lessons worth it?
This depends on your motivation to practice private yoga, the skill level of your private yoga instructor and whether or not they deliver a yoga experience that is appropriate for your experience level and body type.
We believe practicing yoga is typically always worth it, and a private lesson can give you an opportunity to receive the benefits of yoga in a way that a yoga studio class might not offer.
Are you a certified yoga instructor?
Yes. We have yoga instructor certifications with Yoga Alliance. More importantly, we have over 15 years of combined experience teaching actual yoga classes. From high intensity hot room classes to outdoor environments to in-home 1-on-1 private yoga classes, our skill level far exceeds your typical certified and registered yoga teacher.
In our humble opinion, experience is the real qualifier for private lessons.
How do I find private yoga instruction near me?
Look no further. You have arrived. Send us a message to discuss schedules and pricing.
Should I need tip your private yoga instructor?
The fee for a private yoga class is typically discussed and agreed upon prior to your class. If one of your private yoga classes rocks your world and you feel moved to express gratitude by giving your yoga instructors a tip, that abundance will be graciously received. What is most important to us is that you have an amazing private yoga session that leaves you feeling balanced, restored,
How is your private yoga class structured?
Whether its your first class by yourself or a group class with others, the private yoga session usually begins with brief introductions and discussion about how you're feeling. Our yoga teachers are friendly and will inquire about your well-being before beginning the private session.
Our private yoga classes begin with pranayama breathing exercises to calm your mind and come into the present moment. After warm up postures, the level of difficulty increases as you transition into the flow series. Flow yoga combines breath and movement with a fun sequence of poses that makes you feel powerful as you move your body. Usually set to higher tempo music or a fun rhythmic beat, this is the peak of class. Winding down with floor postures and restorative yoga, you can relax with a final sound bath meditation. Our students love how our private teachers conclude yoga classes with an inspiration spiritual message.
We offer yoga classes that are dynamic and adaptive to your ongoing needs. You always have the option of communicating and asking your teacher questions throughout your yoga experience about the various yoga poses and how they feel in your body. Online classes and yoga studios tend to be a bit more formal, with prompt start times and less casual conversation before or after.
What are the benefits of yoga?
Improved flexibility and posture: Regular yoga practice can help to increase your range of motion, improve your balance and strengthen the muscles that support your body, leading to better posture.
Stress relief: Yoga has been proven to reduce stress levels by calming the mind and body through breathing techniques and poses.
Improved cardiovascular health: Yoga can help improve your heart health by improving blood circulation and reducing blood pressure.
Increased strength and endurance: Regular yoga practice can help you build muscle strength, increase your balance, and improve your overall fitness levels.
Improved respiration: Pranayama yoga breathing and meditation techniques can help to regulate your breathing patterns, leading to improved lung capacity.
Reduced risk of injury: Practicing yoga regularly can help reduce pain and the likelihood of a person getting injuries due to its focus on proper alignment and form during poses.
Mental clarity: The relaxation-oriented poses in yoga are designed to bring a sense of calmness which leads to greater mental clarity and cognitive functioning.
Improved sleep quality: A single yoga session can help to improve your sleep quality by relaxing the mind and body before bed.
Improved immunity: The combination of poses, breathing exercises, and relaxation techniques can help to boost your immune system.
Greater self-awareness: Practicing yoga regularly can help to increase your awareness of both your physical and mental states, allowing you to make better decisions in everyday life.
Read the full article 10 Benefits of Vinyasa Yoga