Outdoor Yoga & Sound Bath Meditations in Orange County
Class Schedule
We would love to meet you and welcome you to our community with open arms.
Our Outdoor Classes are Donation Based
We love giving the gift of yoga to our community and appreciate your reciprocity.
Join Our SMS Notifications!
Simply txt the word "Yoga" to
(833) 592-0512
and you will be automatically added to our SMS list.
We only send notifications in the 24 hours prior to class.
Please note this is not a group chat but does accept two-way messaging if you want to chat.
Opt-out anytime with "Stop".
Good Morning Yoga & Sound
Enjoy a little sun, great music, inspiring words, and dynamic movement as we unite and ignite through postures and breath during this 60min Vinyasa flow class, followed by Crystal Bowl Sound meditation.
Sunday 10am
Rotating Location (RSVP)
With Tyler C.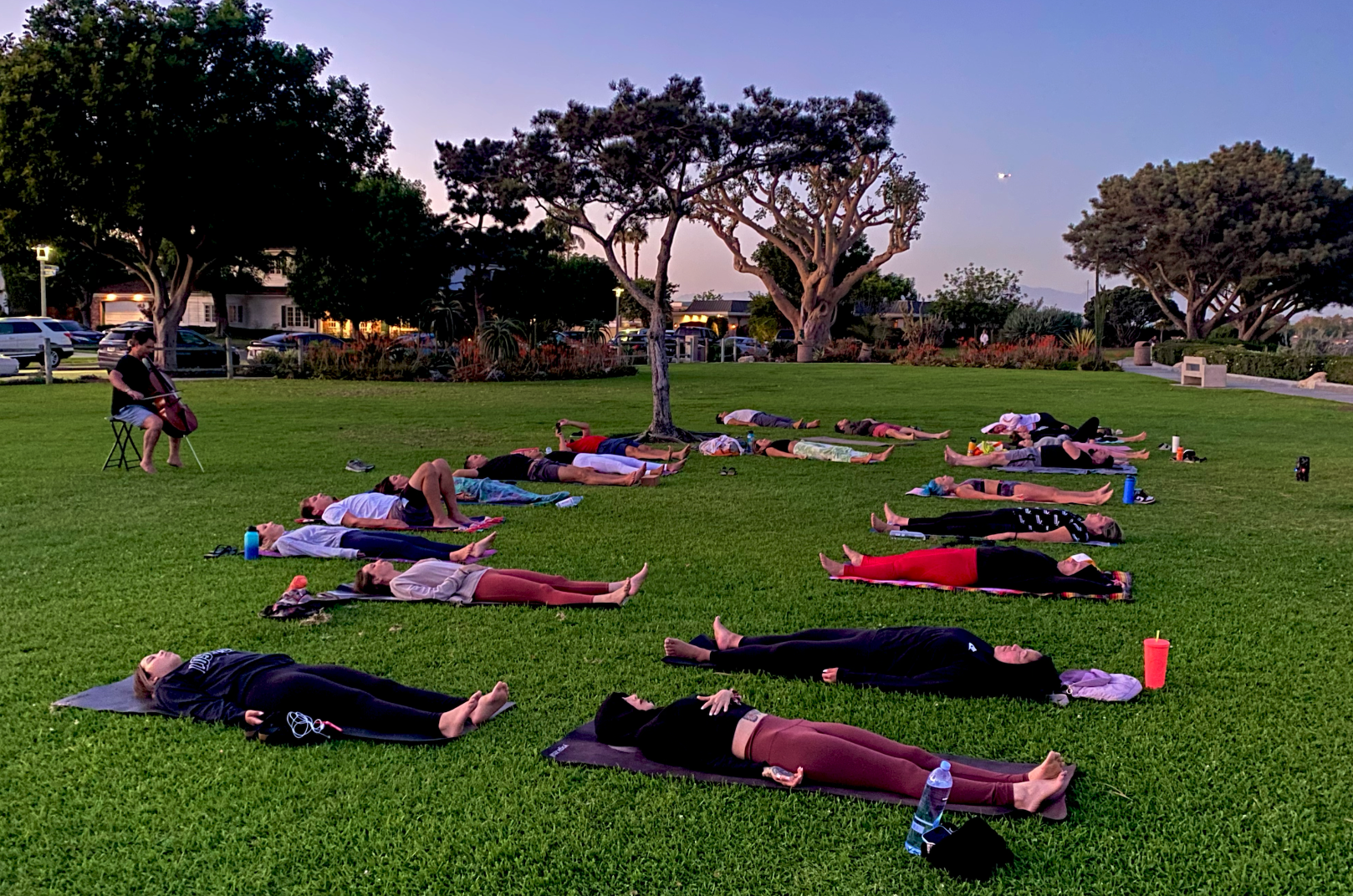 Yoga & Sound w/ Kimya
Bask in beautiful evening twilight colors in this upbeat 60min Vinyasa Yoga class designed to strengthen your practice, loosen your body, and lift your spirit.
Tuesday 5pm
Private Location (RSVP)
With Kimya A.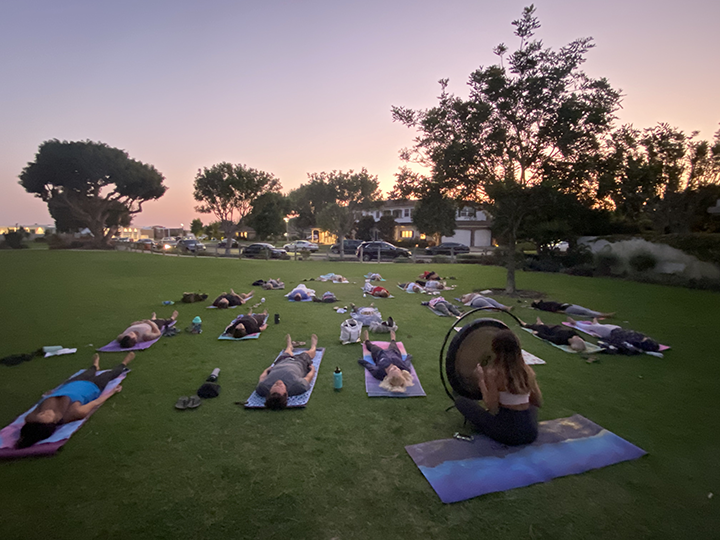 Gong the Galaxy Yoga w/ Anna
Dynamic yoga class and powerful Mars Gong sound bath. Feel the awakening BOOM in your body, mind, and heart. 60min class designed to bring balance to your body and excitement to your soul. Expect magic.
Thursday 6pm
Rotating Location (RSVP)
With Anna P.
Love Our Yoga Classes?
Escape With Us On Our Next Retreat!
Every couple months we adventure off with a couple dozen beautiful souls to semi-local resorts. Quick weekends jam packed with yoga, meditations, fun activities, great food, at dirt cheap affordable costs. Spots fill up FAST. Don't miss our next retreat.