About Us
Our Team
Welcome to our growing community! We are Anna Przybyla, and Tyler Collins. You might know us from various yoga studios as instructors and community builders, as entrepreneurs in business sectors, or maybe you caught a dose of the love we shared in one of our outdoor yoga and sound bath experiences. However you found us, we are so glad you did!
We would love to meet you.
We welcome you to all our classes.
No obligation. No strings.
​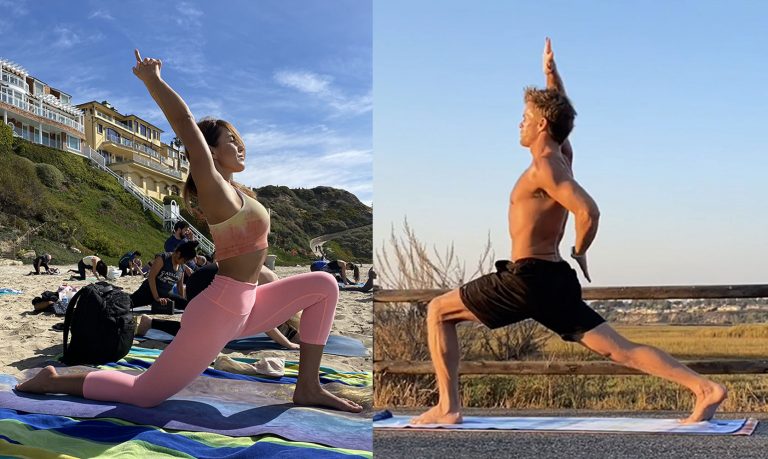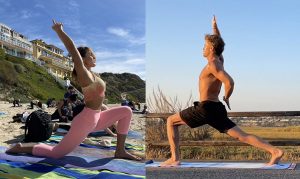 Powered by Love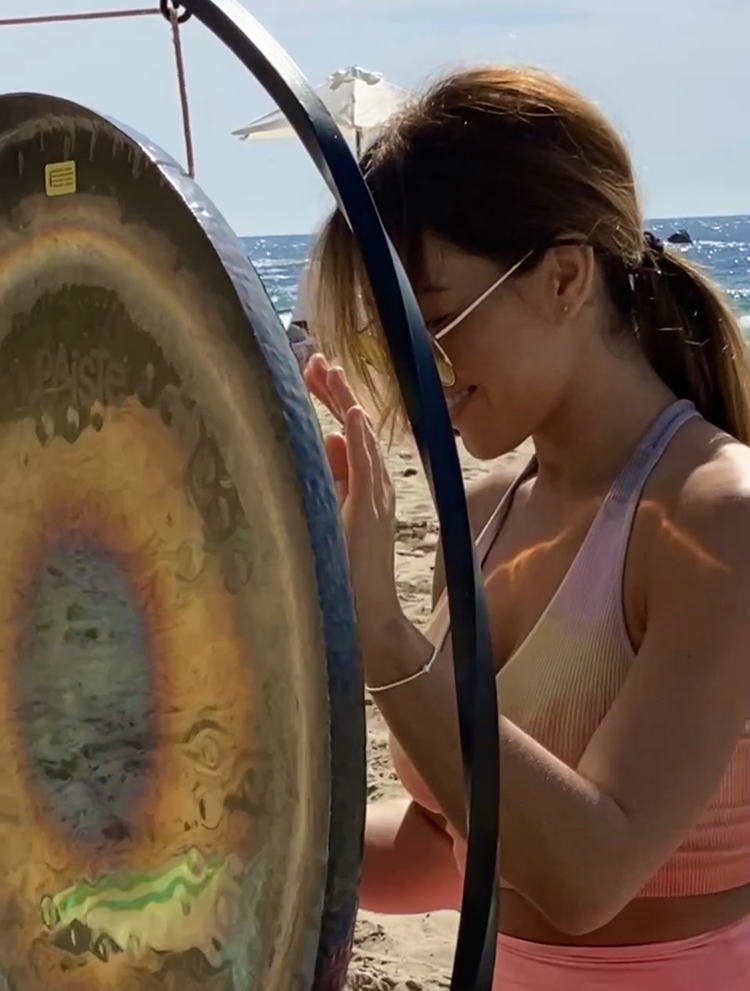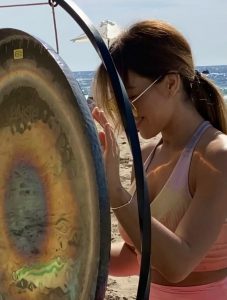 Our lives changed when studios became less accessible. We responded to the desires and cries of our community in need by creating free classes at local beaches and parks. A place where people felt safe and comfortable to gather and practice. Whether anyone showed up or not was besides the point. We were just happy to teach and practice. But what happened next was amazing. Dozens of people started coming to our classes and now there are hundreds of students who regularly attend our yoga and sound bath classes at the beach and park.
We strive to offer a high-caliber yoga experience, diversified and accessible to all levels of practice, with a magic ingredient of Gong and Crystal Bowl sound bath meditations. Growing organically into spaces where there's a need for higher levels of love and inclusiveness, we bring our 37 years of yoga experience on and off our mats, as students and teachers, to build a truly heart-connected community. Our favorite thing to hear is that people are making new friends through what we're doing.
Beyond yoga, we discovered the opportunity to cultivate the growth of aspiring new teachers, in what we call our "Lift Off" series where we invite newly certified instructors to practice teaching classes. Good for them, good for you. We wholeheartedly invite you to participate. Join us to connect with the natural elements, and rebuild your relationship with yourself and our planet.
In All That We Do
Our Focus Is You

Re-Engergizing
We help you tap into your own life-force energy and power. What you do with that energy is entirely yours. We just know how powerful you are.

Connecting Hearts
Our favorite thing to do is build beautiful relationships. We encourage and cultivate real-connection and friendships. Because that's what matters most.

Laughter & Fun
More smiles. More often. Never a dull moment in our group. We know when our students walk away smiling, their lives improve, and so will yours.

Strength Building
We know the challenges and curve balls life can throw – so physical strength is not enough. Inner-strength. Fortitude. Grit. That's what you're made of.

Activating You
You have magic, sacred power and wisdom within you. From paradigm shifts in thinking to quantum leaps in personal power. Let's activate you.

Spirituality
Each of us has our own personal journey with spirituality. We empower you to seek and discover more of whatever works for you.
Testimonials
What Others Are Saying
"Coming to these yoga classes has been a saving grace during a critical time for my mental and emotional health. Tyler and Anna are not just truly remarkable yoga practitioners and teachers, they are extraordinary people with bright minds and beautiful hearts."
Robin LaMoure, PhD
Clinical Psychologist
"I went into the retreat thinking I would just move my body more and I looked forward to the increased physical workout. What I was so pleasantly surprised by was the additional growth in terms of mental,  emotional and spiritual flexibility. I walked away with a deeper connection to myself, others, source and nature. It was a  meaningful, delightful weekend of authentic integrative wellness."
Michelle Gillette, FMCHC.
Functional Medicine Health Coach
"Thank you!! Thank you!!! I'm so grateful for GLXYOGA! Practicing yoga outside has been a game changer for my body and mood. All the instructors are amazing. I always get a great workout and the sound bath at the end is extra special. I love that I can count on these classes for great exercise and peace of mind."
Misty Wilson
Business Owner, Yoga Student